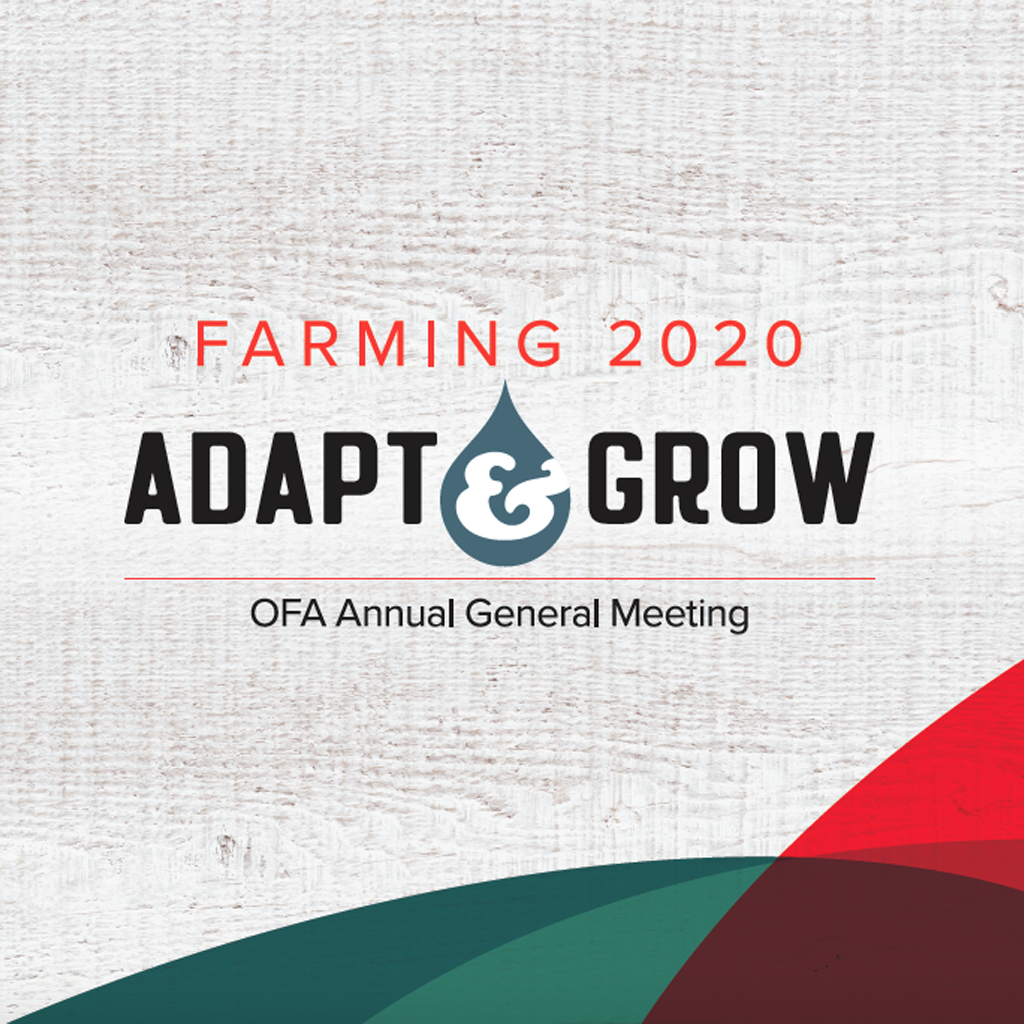 The Ontario Federation of Agriculture (OFA) is hosting its 2019 Annual General Meeting at the Hamilton Convention Centre beginning Monday, November 18 at 8:15 a.m. and closing Tuesday, November 19 at noon. Registration opens Sunday, November 17 at 5:30 p.m. and continues Monday, November 18 at 7:30 a.m. This year's theme is Farming 2020: Adapt & Grow, which reflects the flexibility and adaptability agriculture embraces every day as we drive the economic engine for Ontario.
Hon. Rob Black, Senator will provide opening remarks to attendees on Monday morning. Additional guest speakers throughout the event include John Stackhouse, senior vice-president at RBC Royal Bank, Mary Robinson, president of the Canadian Federation of Agriculture, Hon. Ernie Hardeman, Minister of Agriculture, Food and Rural Affairs and Andrea Horwath, Leader, Official Opposition. 
Keynote speaker David Phillips, senior climatologist, Environment and Climate Change Canada will address attendees on the impact weather patterns and the environment has on Canada's agricultural industry.
The event brings together members, industry representatives and key stakeholders to discuss key issues impacting our agricultural and food industry, Ontario's rural communities, participate in progressive workshops, hear from government leaders and vote for OFA leadership.
For the fourth straight year, attendees can download the 2019 AGM event app from the App Store or Google Play. Using the app, attendees can access the agenda, guest speaker bios, election candidate profiles, view workshops, learn about the keynote speaker, explore exhibitors and sponsors and engage with fellow guests. The app also offers a fun and interactive gaming experience with a chance to win great prizes.
Join the conversation and stay connected throughout the event using the hashtag #OFAgm19.
For those who are unable to attend, but would like to stay informed, watch the live stream online at ofa.on.ca/agm-webcast.