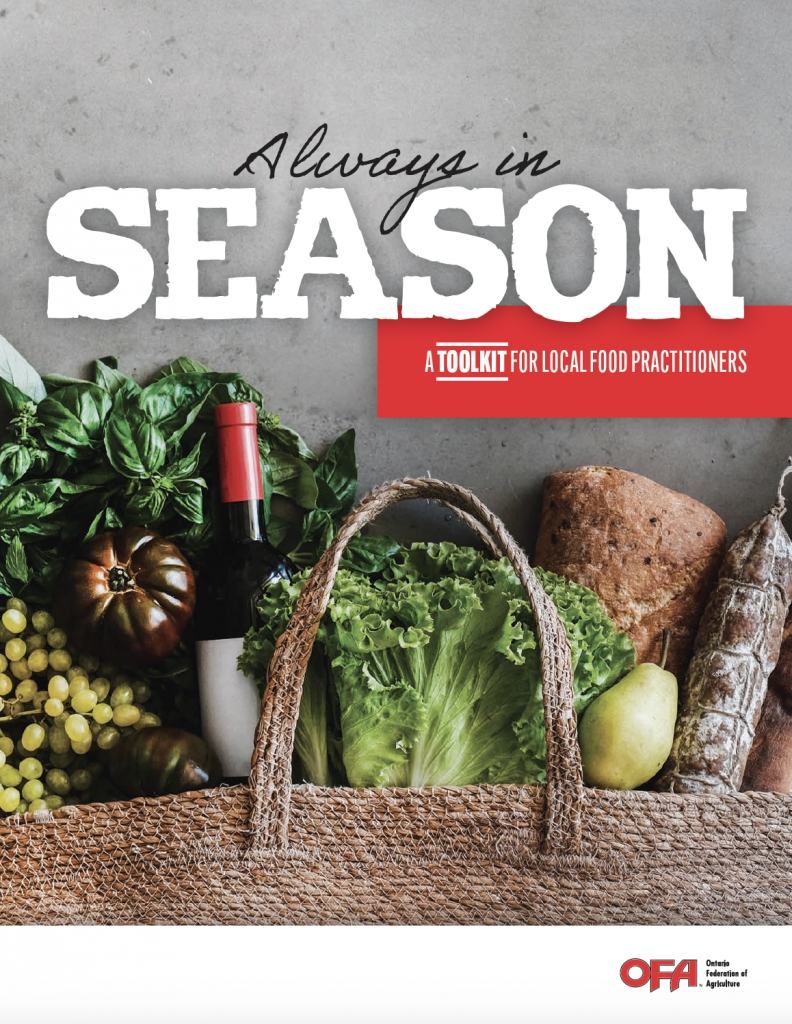 Supporting agriculture, local food and local beverage processors has never been more important. Community organizations and municipalities have a vital role to play in fostering an environment where agricultural producers and processors can thrive.
Through Canadian Agricultural Partnership funding, OFA, its partners, and Wilton Consulting Group developed a toolkit for communities to guide them through potential activities, key performance metrics, funding opportunities, and ways to collaborate to support the agri-food sector.
The Always in Season Toolkit includes many tips, templates, and innovative ideas for communities to initiate, particularly during events such as Local Food Week, Ontario Agriculture Week, Canadian Agricultural Literacy Month, Canada's Ag Day, and Food Day Canada.
To access the toolkit, please click below:
---
I ♥ Local Social Media Planning Kit
The I ♥ Local Social Media Planning Kit includes templates for community groups to initiate support for agriculture, local food and beverage producers.
The goal of this planning kit is to:
Support municipalities and community organizations with communications materials that increase public knowledge of Ontario Agriculture Week and other awareness events
Make it easy for municipalities, community organizations and the general public to think of Ontario agriculture, food, beverage and other agricultural products year-round.
Boost support for local producers by increasing local food sales and encouraging agri-tourism.
To view and download resources from the I ♥ Local Social Media Planning Kit, please click here or on the image below.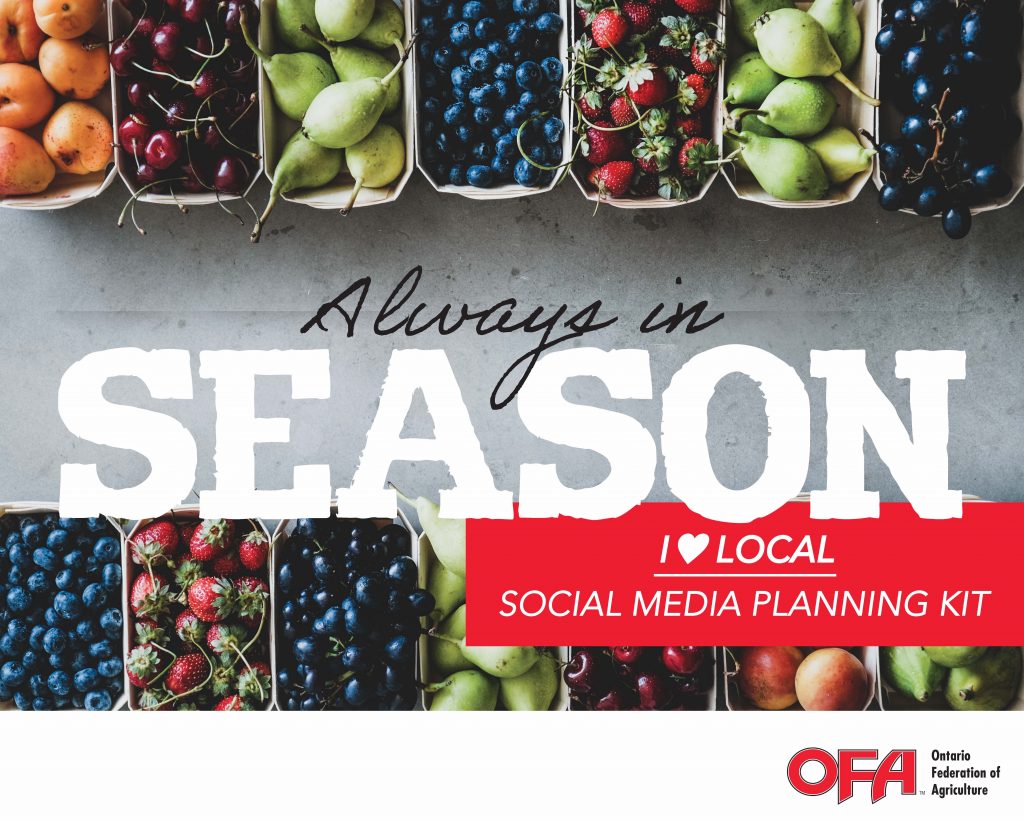 To view the Guide, please click here.
To read the news release, please click below:
This project was funded by the Canadian Agriculture Partnership, a five-year federal-provincial-territorial initiative.