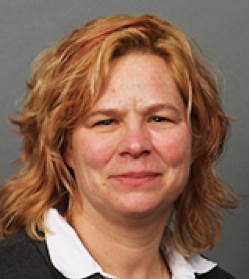 By Peggy Brekveld, Vice President, Ontario Federation of Agriculture
Essential foreign workers are valued members of Ontario's farming community. Do you know them? These men and women are integrated into the fabric of our family farms, and in many cases, become an extension of our farm family.
For example, Marco is a married man, who goes to church and calls his wife every day. On the other side, Ricardo enjoys going to bars and clubs in his time off. These are two very different men with one main common characteristic, they are both professionals working in the agriculture industry. My son had the pleasure of working alongside Marco and Ricardo for a short time on a dairy farm in southern Ontario and built a positive relationship with both. For the purposes of this story, the names have been altered to protect the privacy and security of these men.
They were kind and showed my son what hard work looks like. They made him wish he had studied Spanish rather than French – although they did teach him a few Spanish phrases that should not be repeated in front of his mother! They shared a lot of laughs that went beyond language too. They are also migrant workers who chose Ontario as a place to live and work, to be able to send money home and create a better life for themselves and their families. And many migrant workers have chosen to come back year after year.
Trees are pruned, vegetables are planted, cows are milked, and vegetables are harvested – all because these professionals came to Ontario. The agri-food sector employs approximately 20,000 essential foreign workers on farms and in processing plants across the province. In my experience, farmers who hire migrant workers on their farms develop relationships and know these men and women on a personal level. Yes, they value their skills, dedication and work ethic. Yes, they have provided workers with housing and access to healthcare along with all of the other requirements. But it's important to note, these farmers have also learned Spanish, celebrated birthdays together, and work hard to bring the same people back on an annual basis because they have built a relationship with each other. To these farmers, the men and women who come are more than just essential workers.
This year, during the COVID-19 crisis, we are also reminded of something else – migrant workers are ordinary people, no different than you or I. In the battle against a virus that does not discriminate between where we were born or what job we have, it has taken a toll on these communities. Farmers have worked hard to protect their health and safety. Working with the province and local health authorities to establish new health and safety protocols, providing our workforce with personal protective equipment, improving workstations, isolating as necessary and monitoring their health on a regular basis. And yet, the community spread of COVID-19 has still managed to land on our doorsteps.
On behalf of the agricultural community, we offer our deepest condolences to the families of the two young men who recently passed away due to COVID-19. I cannot imagine how difficult this must be for their families. We also hope and pray for all migrant workers who are fighting the coronavirus, wishing them all the best for a full recovery.
I recognize the story and experiences I've shared may not reflect the experience of every essential foreign worker, but I hope it sheds some light on our relationships with these integral men and women. We take the allegations that have been published in the news recently very seriously. As an organization and an industry, we will continue to work with the province and local health units to ensure the appropriate protocols are in place. Ontario agriculture depends on these valued members of the farm team, and there is a lot at stake. We assure you that the health and safety of all agricultural workers is a top priority across the province.
Simply put, migrant workers are more than just essential workers in Ontario's dynamic agriculture and food sector. They are faces of our farming industry, integrated in our communities, and to a privileged few, they are friends and family.
For more information, contact:
Peggy Brekveld
Vice President
Ontario Federation of Agriculture
807-707-2814
Cathy Lennon
General Manager
Ontario Federation of Agriculture
519-821-8883