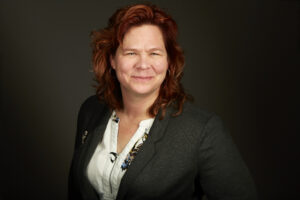 Peggy Brekveld is President of the Ontario Federation of Agriculture. Together with her husband Gert, she owns Woodstar Farm, a 75-cow dairy farm in Murillo, near Thunder Bay, where they also grow canola, wheat and barley.
Peggy first joined the board of the Ontario Federation of Agriculture in 2011, representing northern Ontario, and now serves as a director-at-large. She is also Chair of the Canadian Agricultural Human Resource Council and Chair of the Presidents' Council, Vice Chair of the Agricultural Adaptation Council and a board member of Canlead Solutions.
Peggy was named one of Canada's Most Influential Women in Agriculture in 2021 and is a graduate of Class 12 of the Advanced Agricultural Leadership Program. She is passionate about land use planning and is a proud advocate for farming and agriculture wherever she goes. In her free time, Peggy enjoys walking and singing a good tune.
Contact:
peggy.brekveld@ofa.on.ca