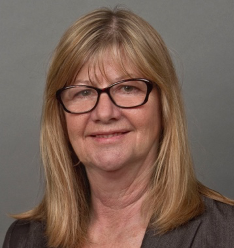 By Jackie Kelly-Pemberton, Director, Ontario Federation of Agriculture
Employers in the agriculture, food and beverage sector are looking for passionate, qualified candidates to fill diverse roles across the industry.
While the COVID-19 pandemic negatively impacted a wide range of sectors with lost jobs and layoffs, the Ontario agri-food sector continued to employ over 837,000 people as an essential service to produce food for the province and beyond.
However, in order to keep the agri-food sector strong and reliable, we need a dependable workforce.
That's why the Ontario Federation of Agriculture (OFA) partnered with industry stakeholders to apply for Canadian Agricultural Partnership funding to help bridge the gap and connect job seekers to the many opportunities available across the value chain.
The Feeding Your Future initiative has coordinated a support system to help make it easier for employers to find, train and retain the employees they need, as well as help employ Ontarians with meaningful jobs during COVID-19 and beyond.
The project includes a free job matching concierge service, nine virtual career fairs, a series of 10 webinars, and specialized training opportunities.
Through our partnership with AgCareers.com and CareersInFood.com, the job matching concierge helps agri-food businesses set up an online account, post job openings and manage applications. Whether it's a small-scale farm business operation interested in hiring one person, or a medium to large food processing operation looking to recruit several job seekers with varying skill sets, the concierge can provide much needed support. Organizations have the opportunity to post their production and support jobs affected by COVID-19 for free using the online code: AgriFoodONT20.
OFA is also collaborating with industry partners across the province to organize and host virtual career fairs, webinars and online training.
Feeding Your Future's first virtual career fair was held on June 19, 2020. The event welcomed more than 100 attendees, visiting more than 20 exhibitors. Approximately 75 different positions were featured at the career fair, including exhibitors such as Scotiabank, Cargill, Dairy Lane Systems Ltd., Buurma Acres and LaSalle Agri.
The initiative has a lot of exciting engagement opportunities for employers and job seekers throughout the summer months. There will be two virtual career fairs held province-wide on July 8 and August 25 as well as regional career fairs in northern, western and eastern Ontario in August and September.
Throughout the summer, 10 webinars have been scheduled targeting both job seekers and employers in the agri-food sector. Topics range from how to land a job in agri-food, how to retain talent, 'ask an employer' panel sessions, and health and safety regulations to keep your essential workforce safe.
In addition to AgCareers.com and CareersInFood.com, partners such as the Ontario Agri-Business Association, South Central Ontario Region Economic Development Corporation, Middlesex Workforce Development Partnership, the University of Guelph's Ontario Agricultural College, commodity partners, workforce and agri-food industry associations are key to the project's success.
The Feeding Your Future initiative wouldn't be possible without these vital partnerships and the support of the provincial and federal governments. We recognize the need to work together to address these workforce challenges and identify opportunities to continue to grow Ontario's agri-food sector, which is the cornerstone of our economy. We know the dynamic and vibrant agri-food industry can be a solution to helping our economy rebound and recover from the COVID-19 crisis.
Together, we can help support employers from field-to-fork to fill labour shortages and encourage job seekers across the province to consider a career in agriculture and food.
For more information, visit ofa.on.ca/FeedingYourFuture and follow us on social media at @FeedYourFuture.
This project was funded by the Canadian Agricultural Partnership, a five-year federal-provincial-territorial initiative.
For more information, contact:
Jackie Kelly-Pemberton
Director
Ontario Federation of Agriculture
613-774-5914
Cathy Lennon
General Manager
Ontario Federation of Agriculture
519-821-8883