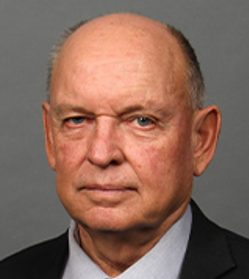 By Louis Roesch, Director, Ontario Federation of Agriculture
Ontario's Drainage Act is one of the oldest and most unique pieces of legislation in the province. For more than 160 years, farmers have relied on the Drainage Act to regulate the construction, maintenance and repair of municipal drains.
An essential part of rural Ontario's infrastructure landscape, more than 45,000 kilometres of municipal drains run through the province, servicing approximately 1.75 million hectares of cropland. Proper drainage is critical to support agricultural productivity and food production. Drainage also enables agricultural sector growth by delivering environmental and economic benefits like improved crop yields, reducing nutrient loss and soil erosion, providing natural habitats and flood protection.
The Ontario Ministry of Agriculture, Food and Rural Affairs (OMAFRA) is proposing changes to the Drainage Act. Suggested changes include maintaining the legislation's stringent environmental standards while reducing burdens, streamlining approvals and addressing stakeholder concerns. To learn more about OMAFRA's proposed changes, visit https://ero.ontario.ca/notice/019-1187.
The Ontario Federation of Agriculture (OFA) recently responded to OMAFRA's consultation and discussion paper on changes to the Drainage Act. OFA welcomes initiatives that streamline Drainage Act processes and improve drain performances. In our written submission, OFA answered consultation questions and expanded on areas of concern within the Drainage Act. Our recommendations include:
Support for a simplified process to update the engineer's report to changes to drain design during construction
Formally recognize the Drainage Act and Conservation Authorities Act protocol in regulations
The need to consider additional protocol updates based on recent amendments to Section 28 of the Conservation Authorities Act
Reconvene the groups that collaborated on the original Drainage Act and Regulations Team (DART) protocol and task them with developing Drainage Act and Conservation Authorities Act protocols for new municipal drainage construction and improvements to existing municipal drains
Increase awareness of drainage related rights and responsibilities of property owners and how to address drainage related concerns
OFA was one of the stakeholder groups that developed the DART Protocol in 2008 – a means to streamline approvals for routine municipal drain repair and maintenance projects that met Conservation Authorities Act permitting requirements and supported compliance with Drainage Act requirements. Visit ofa.on.ca to read OFA's full submission under the resources section.
Ontario's Drainage Act and other regulations that overlap with drainage and watercourses are extensive and impact most farmers and rural landowners in the province. OFA continues to advocate and recommend fair, balanced and streamlined regulations surrounding drainage legislation.
For more information, contact:

Louis Roesch
Director
Ontario Federation of Agriculture
519-351-7711
Cathy Lennon
General Manager
Ontario Federation of Agriculture
519-821-8883