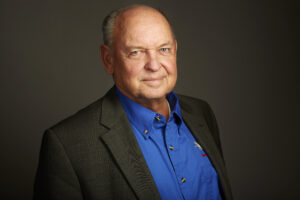 Louis Roesch is a third-generation farmer in Chatham-Kent who represents farmers in Essex and Kent counties on the board of the Ontario Federation of Agriculture. His family grows crops and raises livestock, runs an on-farm retail outlet selling their own pork, eggs and free-run chickens, and also has a government inspected egg grading station on the farm.
Louis is an active community volunteer on behalf of agriculture, including the Chatham-Kent municipal drainage board and local infrastructure committee for roads and bridges. He has long worked on a variety of files to ensure fair treatment for farmers, local businesses and rural landowners on key issues, such as the new St. Clair hydro corridor.
Louis and his wife Clara were named Agriculturalists of the Year by the Chatham-Kent Chamber of Commerce in 2014.
Contact:
louis.roesch@ofa.on.ca
519-351-7711