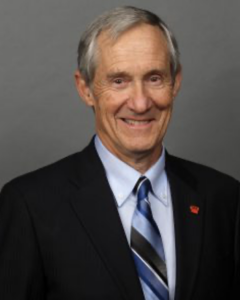 By Crispin Colvin, Director, Ontario Federation of Agriculture
The days are becoming longer, brighter and as the snow melts a busy planting season looms ahead for Ontario's farming community. Many of us have waited in anticipation for the warmer temperatures and spent the winter months planning our crops, ordering inputs and ensuring our equipment is ready for when spring's favourable weather gives us the green light.
However, as we prepare our business to perform to the best of its ability, we often forget that the farm's most valuable asset is the people. As farmers, we automatically assess our livestock and evaluate if they have over-wintered well or need additional support. It is second nature to regularly monitor them for physical or mental changes, and to check for equipment that requires maintenance, but the people involved in the farm can benefit from maintenance and check-ins, too.
The full steam ahead pace of planting is stressful, sometimes all-consuming as your year's success and livelihood is completely dependent on a short window of time to get crops in the ground. The Ontario Federation of Agriculture (OFA) understands the unique stressors of farming and wants to remind our farming families of the mental health resources, training and supports readily available. We encourage everyone to incorporate mental health and wellness into their spring planting preparations by reaching out and accessing these resources, having conversations with friends and family or self-monitoring your level of energy and fatigue.
It is important to take the time to do a self-assessment of how you are both physically, mentally and look out for your community. Asking yourself a few simple questions can help you better understand your current state of mind. For example, how have you and your loved ones fared this winter? Are you optimistic for the future or running low on hope, optimism and energy? Are you looking forward to planting season or feeling overwhelmed with the unpredictability of weather, increasing costs and potential market volatility?
OFA has long advocated for mental health programs, tools, resources and supports that primarily focus on the unique stressors and needs of farmers. Recently, we have seen our efforts come to fruition with the development and launch of the In the Know program and the Farmer Wellness Initiative.
Farmers are resilient, but it is important to recognize when you or someone you know needs help. In the Know training can help in identifying stress, depression, anxiety, substance misuse and empower you to start conversations around mental well-being. The training was developed in partnership with stakeholder groups that included OFA, government representatives, social work, psychology, epidemiology and education.
In the Know is a mental health literacy program developed at the Ontario Veterinary College, created specifically to educate the agricultural community. The facilitators provide a four-hour mental health literacy workshop tailored to farmers and producers. With support from OFA, the Canadian Mental Health Association – Ontario branches offer this training across the province in rural and agricultural communities.
Who should take this course? In the Know training is meant for all farmers, producers and persons who often interact with the agriculture sector. Family members, peers, veterinarians, breeders, farm input providers, financial advisors, accountants and community members are all encouraged to complete the course.
In August of 2021, Middlesex Federation of Agriculture (MFA) hosted In the Know training for local directors and members. Participant Lucia Minten-Lilbourne commented that, "Mental health and wellness is an area that has always been of concern, however, has more recently come to the forefront. The opportunity to be part of a discussion has provided me with confidence to open a conversation, and an understanding of how to recognize someone who may be struggling." Minten-Lilbourne encounters many farmers in her multiple roles in the agricultural community, including serving as the staff coordinator for MFA. She says, "Now I feel more aware and have the resources and contacts I need to direct others to a professional."
As an organization, we have had 10 staff representatives complete a session of facilitator training, alongside CMHA-Ontario mental health trainers, which has been invaluable to their role assisting members with on-farm issues. We continue to support In the Know by providing agricultural context to these workshops and promoting upcoming sessions to our membership. Several county and regional federations have already collaborated with CMHA-Ontario to organize workshops in their area. Many of these workshops are scheduled to take place in March and April. Check our calendar of events online to find out if In the Know is coming to your community – https://ofa.on.ca/events/.
For more individual support, the Farmer Wellness Initiative offers farmers across Ontario and members of their household access to up to four free counselling sessions with a mental health professional. These mental health professionals have received training to understand the unique needs of Ontario farmers. Accessible 24 hours a day, 7 days a week, 365 days a year, in English and French, farmers can call 1-866-267-6255 to speak to a counsellor. This project is provided with funding by the governments of Canada and Ontario, including support from the Canadian Agricultural Partnership, a five-year federal-provincial-territorial initiative.
To enquire about sessions in a community near you, or to set up a session for your club or organization, please visit https://ontario.cmha.ca/intheknow/.
We encourage all members of the farming community to add these mental wellness tools to your toolbox as you plan and prepare for the busy season ahead.
For more information, contact:
Tyler Brooks
Director of Communications and Stakeholder Relations
Ontario Federation of Agriculture
519-821-8883 ext. 218
tyler.brooks@ofa.on.ca