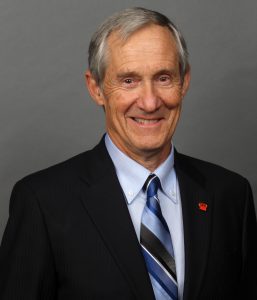 Crispin Colvin was elected by the OFA Board of Directors into the position of Vice President for a one-year term following the 2022 Annual General Meeting. Previously, Crispin held the role of Executive Member.
Crispin is a cash crops, soybeans, corn and wheat farmer who resides in Middlesex County. He also serves as the Zone 6 Director representing the counties of Lambton and Middlesex. Previously serving as Director-at-Large, he has been an OFA board member since 2016.
Crispin is an active advocate of our OFA's producing prosperity project, is a part of various OFA liaison commodity groups, and has spent 16 years on his Municipal Council serving as a councillor, deputy mayor, mayor for Thames Centre, and Warden of Middlesex County, 2000.
Contact:
crispin.colvin@ofa.on.ca
519-868-7317