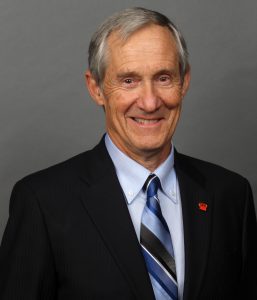 Crispin Colvin is a cash crops, soybeans, corn and wheat farmer who resides in Middlesex County. Crispin Colvin was acclaimed as the fourth executive member at the 2021 Annual General Meeting.
Crispin currently serves on the Ontario Federation of Agriculture (OFA) Board of Directors as the Zone 6 Director representing the counties of Lambton and Middlesex. Previously serving as Director-at-Large, Colvin has been an OFA board member since 2016.
Crispin is an active advocate of our OFA's producing prosperity project, is a part of various OFA liaison commodity groups, and has spent 16 years on his Municipal Council serving as a councillor, deputy mayor, mayor for Thames Centre, and Warden of Middlesex County, 2000.
Contact:
crispin.colvin@ofa.on.ca
519-868-7317