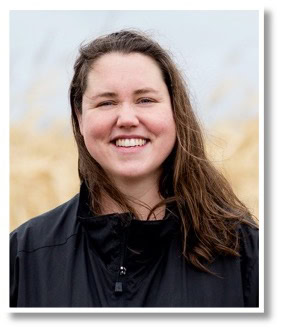 By Jennifer Doelman, Director, Ontario Federation of Agriculture

It's no secret that our world is facing some big challenges. Issues like climate change, environmental sustainability and food security are complex and far-reaching – and impacts are already being felt to varying degrees around the world.
Farming can be a source of solutions for many of these challenges, but research and innovation are critical to helping make that happen.
In Ontario, we are lucky to have some topnotch agricultural research talent at colleges, universities and other institutions. We also have terrific agricultural research infrastructure in the form of research stations for crops, livestock, fruits, vegetables and more.
They are part of a long-standing commitment to agricultural research by the Ontario Ministry of Agriculture, Food and Rural Affairs (OMAFRA), which dates to 1962 when the province created the Agricultural Research Institute of Ontario (ARIO).
ARIO is a provincial agency whose mandate includes providing strategic advice to Ontario's minister of agriculture on matters related to agricultural research, working to modernize provincial agri-food research infrastructure, and promoting Ontario agri-food research and innovation. ARIO also owns 14 agri-food research properties across the province, which are managed by the University of Guelph through the Ontario Agri-Food Innovation Alliance.
ARIO is governed by the ARIO Act, which was last updated in the 1990s. Many things have changed since then, and to help both farmers and the agri-food research community respond effectively to newly emerging issues and prepare us for the challenges that lie ahead, OMAFRA has begun a process to modernize the Act.
I'm a grain farmer in Eastern Ontario, and I know first-hand how important research and innovation are on our farm. It's what gives us new products to protect our crops against pest and diseases, new practices to keep our soil healthy, and new crop varieties to help us grow more and better food.
I am also a member of the ARIO board of directors, which gives me a unique understanding of how the research system works in our province.
In my opinion, one of Ontario's best kept secrets has been ARIO. It's been there, quietly in the background for decades but something all of us, farmers and non-farmers alike, benefit from. We have a great framework in place that lets us nurture and pursue publicly funded research, but now it's time to modernize it so we can foster the innovation and collaboration we need to help us tackle these new, big challenges.
This requires long-term thinking, and we must be looking at our research and our farming landscape through a lens of generations, not years. Improving soil health, for example, is a slow, steady process that needs a commitment of decades. This means we need long-term research to help us discover and adapt new best management practices that are going to truly make a difference for our ability to farm sustainably while also ensuring we're able to produce the food the world needs.
Modernization will also let research focus on new areas where we haven't seen a lot of investment in the past, like smart farms, robotics, automation or One Health – the approach that plant, animal and human health are interconnected.
The Ontario Federation of Agriculture (OFA) welcomes a chance to weigh in on the modernization of the ARIO Act and Ontario's agri-food research system.
Research can only truly make a difference for agriculture if outcomes are shared and adopted by farmers and others in the agri-food industry. It's important that agri-food research meets the needs of the sector and better knowledge sharing to get research results into practice.
It's essential that ARIO enables innovative research that supports farmers and farm businesses, and that any processes to set research priorities for the agri-food sector include farm organizations and agricultural commodity groups.
We believe that agri-food research is a critical tool for Ontario farmers, providing new technologies and practices that improve agricultural productivity, develop new agricultural products, and sustain Ontario's soil, air, and water resources. Agriculture is a knowledge-based industry and research is essential to the sector's future competitiveness by providing tools to generate improved plant and animal genetics, more efficient production systems, and safer, better quality products.
I believe that we are very fortunate in Ontario to have the agri-food research system and infrastructure available to us through ARIO and by modernizing and strengthening that agency, we will have the tools few need to help us tackle the challenges of the 21st century and beyond.
For more information, contact:
Tyler Brooks
Director of Communications and Stakeholder Relations
Ontario Federation of Agriculture
519-821-8883 ext. 218
tyler.brooks@ofa.on.ca