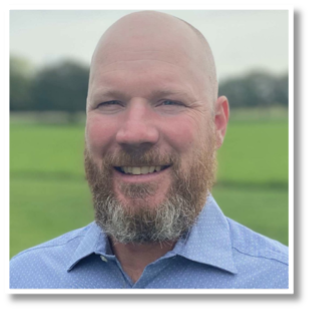 By Ethan Wallace, Director, Ontario Federation of Agriculture
When an athlete wins a major tournament, an Olympic medal or a world championship, it's that sweet moment of victory and triumph that makes the headlines. It's less often that you hear about the years of hard work, sacrifice and determination that helped them reach that level of success – and even rarer to hear about times of trial and failure.
As a delegate at the recent Ontario Federation of Agriculture annual meeting, I was lucky enough to have that opportunity. Jeff Adams, Canadian wheelchair racer, paralympian and world champion, was our keynote speaker and he mesmerized the audience as he shared his life story with us.
Growing up on a farm, a successful treatment for an early childhood cancer caused lasting damage that eventually took his mobility when he was only nine years old. He'd always been passionate about sports and eventually found his place with wheelchair racing. In competing for Canada from 1988 to 2008, he became a three-time Paralympic Champion and six-time World Champion.
After retiring from competition, he founded and sold two medical device companies before going to law school, and today, he works for a Toronto law firm, specializing in labour, employment and human rights law. He's also been inducted into the Canada's Sports Hall of Fame.
During his presentation, Adams spoke eloquently about how easy it was to talk about being surrounded by excellence after a victory, but that it was even more important to do so on days when he didn't win – like at the Barcelona Paralympic Games in 1992 when he had a wheel break during a championship race and ended up finishing in last place.
His life experiences of resilience, perseverance and striving for excellence in sport are themes that are common to agriculture too and what we work to do every day as farmers.
I farm in Huron County with my wife and three children near the town of Seaforth. We took over our family farm from my parents, who had previously taken over the farm from my grandparents. With each generation, how we farm has evolved as science and innovation help us constantly find new ways to do things better, like new practices for healthier soils and a better environment, for example.
My own drive for excellence is one shared by many farmers – we want to one day turn our farms over to our children in even better shape than they were when we first started farming.
As rewarding as farming is, though, it can also be tough, and it's only been in recent years that we've started to talk openly about mental health challenges in the agricultural community. It can be an isolating career at times, and resilience and perseverance are what keep us going when weather damages our crops, disease affects our livestock, prices are low, or tragedies affect our farms or our lives.
Sometimes, however, situations can become overwhelming, and that's when it's ok to ask for help. OFA has partnered with the Canadian Mental Health Association – Ontario Division this past year to develop and launch the Farmer Wellness Initiative.
It includes a confidential telehealth line that makes mental wellness support available free of charge to all Ontario farmers and farm families 24 hours a day, 365 days a year in English and French, as well as up to 30 other languages.
If you're feeling anxious or overwhelmed about any issue on or off the farm, you can reach the mental health helpline for farmers at 1-866-267-6255 to speak with professional counsellors with agricultural backgrounds and training. Additional resources are available on the Farmer Wellness Initiative website.
During his presentation, Adams noted that none of us get to our finish lines alone. He was fueled by the roar of cheering crowds whereas all of us have friends, families and communities that we can lean on when we need to find that extra courage. It's important to listen for their sound of support on the days when you need to dig a little deeper, he said, but it's equally important for all of us to make that sound of support to the people in our own lives too.
Another message Adams brought to us is one I think is an important one for all of us in the farming community to remember: we need to remind ourselves of the good work that we do, that not all the moments of our lives worth remembering or celebrating need to happen in a stadium – and that the work that we do as farmers is of critical value.
For more information, contact:

Tyler Brooks
Director of Communications and Stakeholder Relations
Ontario Federation of Agriculture
519-821-8883 ext. 218
tyler.brooks@ofa.on.ca