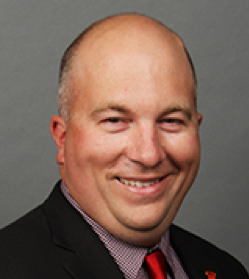 By Drew Spoelstra, Executive Member, Ontario Federation of Agriculture
Rebound, recover, rebuild. Communities across Ontario have developed regional economic recovery task forces and resiliency committees to identify ways to strengthen their economies and rebound from temporary closures and reduced economic activity.
From Chatham-Kent to the City of Hamilton to Renfrew County, representatives from the agricultural community have been asked to join local committees and task forces to provide input and be part of the solution for strengthening our economy.
For a community like Hamilton with a large urban and industrial base, it is encouraging that agriculture has a seat at the table, particularly when 70% of the municipality is rural and agricultural. This task force has designated smaller sectoral groups to focus on quick wins and specific goals for recovery.
An agricultural voice can identify opportunities such as economic development and growth in the rural area, and how to reduce regulatory burdens to help businesses grow in the challenging times ahead.
At the provincial level, Ontario's Minister of Agriculture, Food and Rural Affairs, Hon. Ernie Hardeman has developed a Jobs and Recovery Committee. OFA's president Keith Currie participates in the Committee, focusing on reducing regulations and providing incentives to attract more investment in local economies. The sector has identified food processing, manufacturing and primary agriculture as the key areas for investment. Additionally, investment opportunities for environmental and sustainability projects such as maintaining healthy soils, implementing buffers for nutrient loss and mitigating severe weather systems may also be options. These initiatives have the potential to result in long-term economic benefits for Ontario farmers.
In many task forces, agriculture often joins a diverse group of sectors and representatives, including manufacturing, tourism, sports, education, small business, life science, arts and culture, hospitality, transportation, and support organizations such as Business Improvement Area (BIA) associations and chambers of commerce.
Collaborating across industries is vital to a comprehensive support system, as agriculture is connected to tourism, manufacturing, logistics, warehousing, retail, hospitality and more.
In Northumberland County, the economic recovery task force is responding to the needs of the local business community. The task force is engaging industry stakeholders across the county, including agriculture and food processing. Key issues and priorities brought forward by representatives of the agri-food sector include managing safe on-farm markets and retail stores, the need for provincial abattoirs, and labour challenges.
This week is International Small Business Week, and the Ontario government recently launched the "Shop Local! Shop Safe! Shop with Confidence!" campaign. Some communities have developed local campaigns to promote businesses that are re-opening or remained open, and many have developed guidance, checklists and free webinars to share information and best practices on how to shop safe in our current environment.
As many industries were forced to close or significantly modify operations, agriculture was deemed an essential workplace throughout the pandemic, continuing to produce food, fibre and fuel for local communities and beyond.
While these task forces provide useful resources and tackle small wins, it is imperative to explore longer-term solutions for supporting growing industries such as agri-food and capitalizing on new economic development opportunities.
Many local communities and county federations have hosted virtual roundtable meetings with their MPs and MPPs to discuss ongoing rural and agricultural issues, including broadband internet, natural gas expansion, abattoir capacity and support for the local food system. To strengthen the agri-food sector across the province, the time to act is now.
Growing Ontario's agri-food sector will create jobs, improve food security, and stimulate our economy. While there have been many short-term policies and programs by the provincial and federal governments to support the immediate effects of the pandemic, it is critical to look to the future and envision what a more resilient and robust economy, and agri-food sector, will look like.
Two-way communication across all levels of government, with national, provincial and local farm organizations will drive actions and much needed change. Agriculture is the backbone of our local, provincial and national economies, and we appreciate the opportunity to provide insights on how to rebound, recover and rebuild.
For more information, contact:
Drew Spoelstra
Executive Member
Ontario Federation of Agriculture
905-379-5751
Cathy Lennon
General Manager
Ontario Federation of Agriculture
519-821-8883