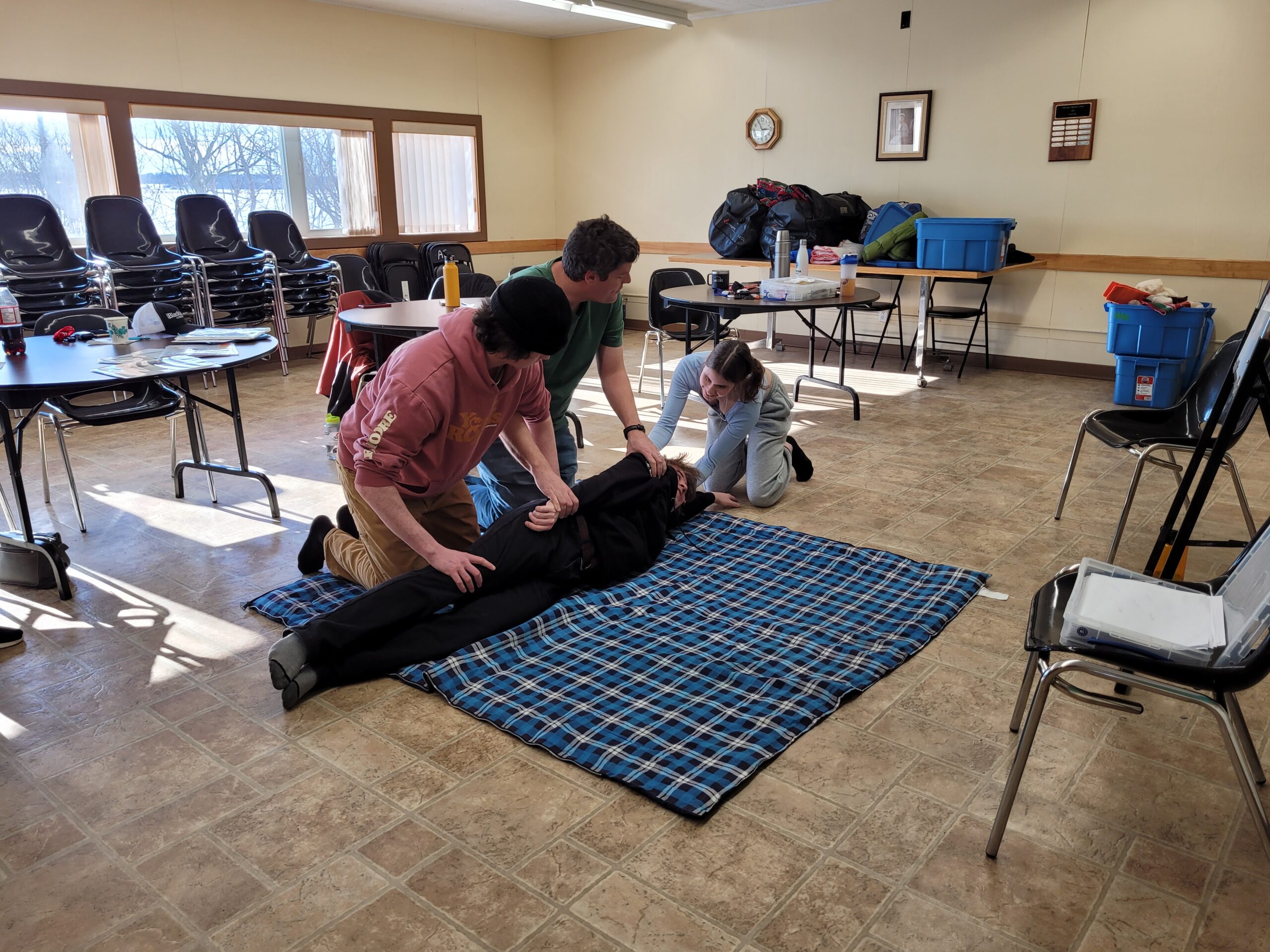 Project details:
In the Know Training was held January 16, 2023 in Douglas, ON. This was a farmer targeted mental wellness training program. We had 15 attendees and 2 trainers on site for the day long workshop, with lunch catered by the Backyard Gourmet BBQ. Participants learned invaluable strategies to recognize different mental health issues in themselves and their fellow farmers, and how best to approach situations to ensure that individuals receive the support they need in any given mental health situation they might encounter.
First Aid & CPR Training – led by Canadian Wilderness Medical Training (https://cwmt.ca/) was a 2-day training course (or 1 day recertification) that was tailored to rural and remote first aid situations – farmers, foresters, hunting guides. A weekend course (Saturday February 4th & Saturday February 11th 2023) and a weekday course (Wednesday February 1st, & Thursday February 2nd 2023) were offered to accommodate various work schedules. The Renfrew Federation of Agriculture provided morning refreshments and lunch to all attendees. This training was open to everyone in the community, not just farmers. For OFA members, including their family and employees the training was offered at a discount. In total, 17 individuals were certified (or recertified) in First Aid & CPR.
Lasting and relevant impact to the OFA membership
We all know accidents can happen quickly, especially on our farms. CPR and First Aid is potentially lifesaving training for our farmers, employees, and family members. In addition, mental stress and crisis situations are increasing on our farms. Preparing ourselves to recognize these situations and connect our peers to potentially lifesaving supports is critical to ensuring our long-term health and wellness. Costs were subsidized 50% for OFA members and we feel we had a very good turnout. Everyone learned something valuable as part of their training, whether that was in the mental health workshop or the First Aid & CPR workshops that will help them in difficult situations they may encounter in the future.
Lasting and relevant impacts to greater community
Accidents and mental stress don't just affect our local farms. They affect everyone in our community. That's why we opened our training sessions to the general public. We had a couple of non-OFA members attend, as well as a few students that participated in the training as a requirement for employment at summer camps. All 17 of these individuals are now trained and prepared to react appropriately in emergency situations they may encounter both on and off the farm.