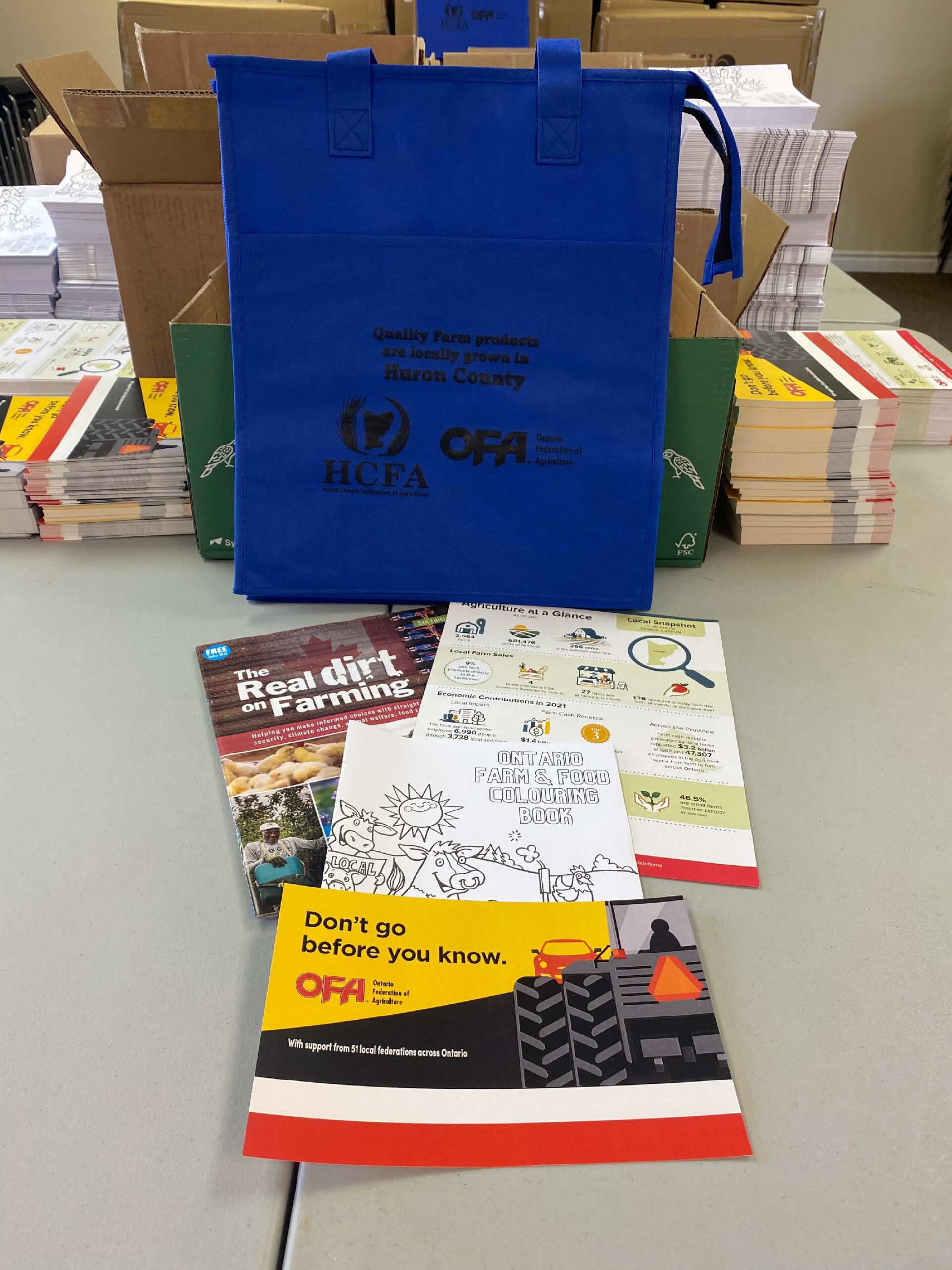 Project details:
This is a public awareness campaign. We are distributing 2000 insulated grocery bags at 9 local grocery stores in the communities of Exeter, Clinton, Seaforth, Goderich, Wingham and Bayfield. Included in the bags are:
Agriculture at A Glance (one page double sided): Some quick facts and figures from the most recent census. One side is information relating to Agriculture in Huron County and the reverse side is Agriculture in all of
Real Dirt on Farming This magazine provides further insight to agricultural practices in our area. If you have any questions on farming practices, please feel free to ask us any
Postcard on Slow Moving Vehicle Sign Awareness -Slow moving vehicle signs indicate that the equipment will be travelling at under 40 km/h and caution should be
Ontario Farm and Food Colouring Book, A small colouring and activity
The long weekend in August has a large amount of non-farm people travel in our area and is a great time to reach out to them about agricultural topics. On this long week we also have FOOD DAY CANADA and we felt it was a good time to promote Huron County
Agriculture.