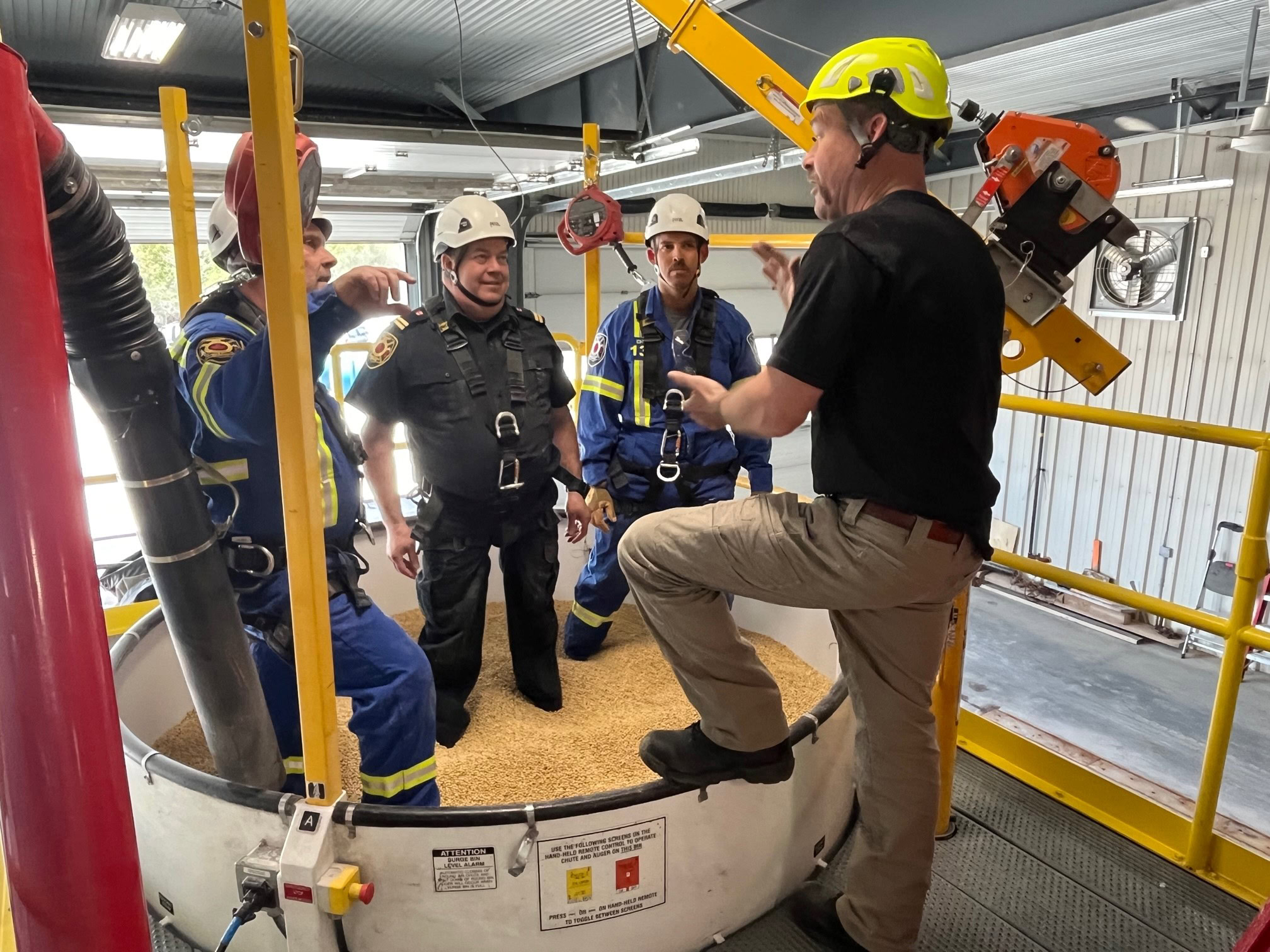 Project details: More than 40 firefighters from Mississippi Mills, Drummond/North Elmsley Tay Valley, North Algona, Perth, Rideau Lakes, Russell, and South Frontenac received grain entrapment rescue training, which enabled them to respond more effectively to emergencies involving grain bins, silos, trailers, and buggies. This training undoubtedly benefits agricultural communities, by improving the response time and effectiveness of the rescue in grain entrapment emergencies.
Lasting and relevant impact to the OFA membership The purchase of a grain entrapment rescue device benefits not only Mississippi Mills farmers, but farmers locally as it is the 1st in the region. The comfort of having this crucial rescue device within the county of Lanark as well as close to neighbouring counties like Renfrew, Ottawa/Carleton, and Leeds, is of great benefit to grain producers and elevator operators in the region, many of whom are OFA members.
Lasting and relevant impacts to greater community The protection of farmers through a farm safety focus and support provides not only comfort to the local community through the knowledge that there is a potentially lifesaving device in the area but also to grain farmers who might not be OFA members and therefore are part of the greater community. Firefighters from many other neighbouring counties attended the training on behalf of their own communities.