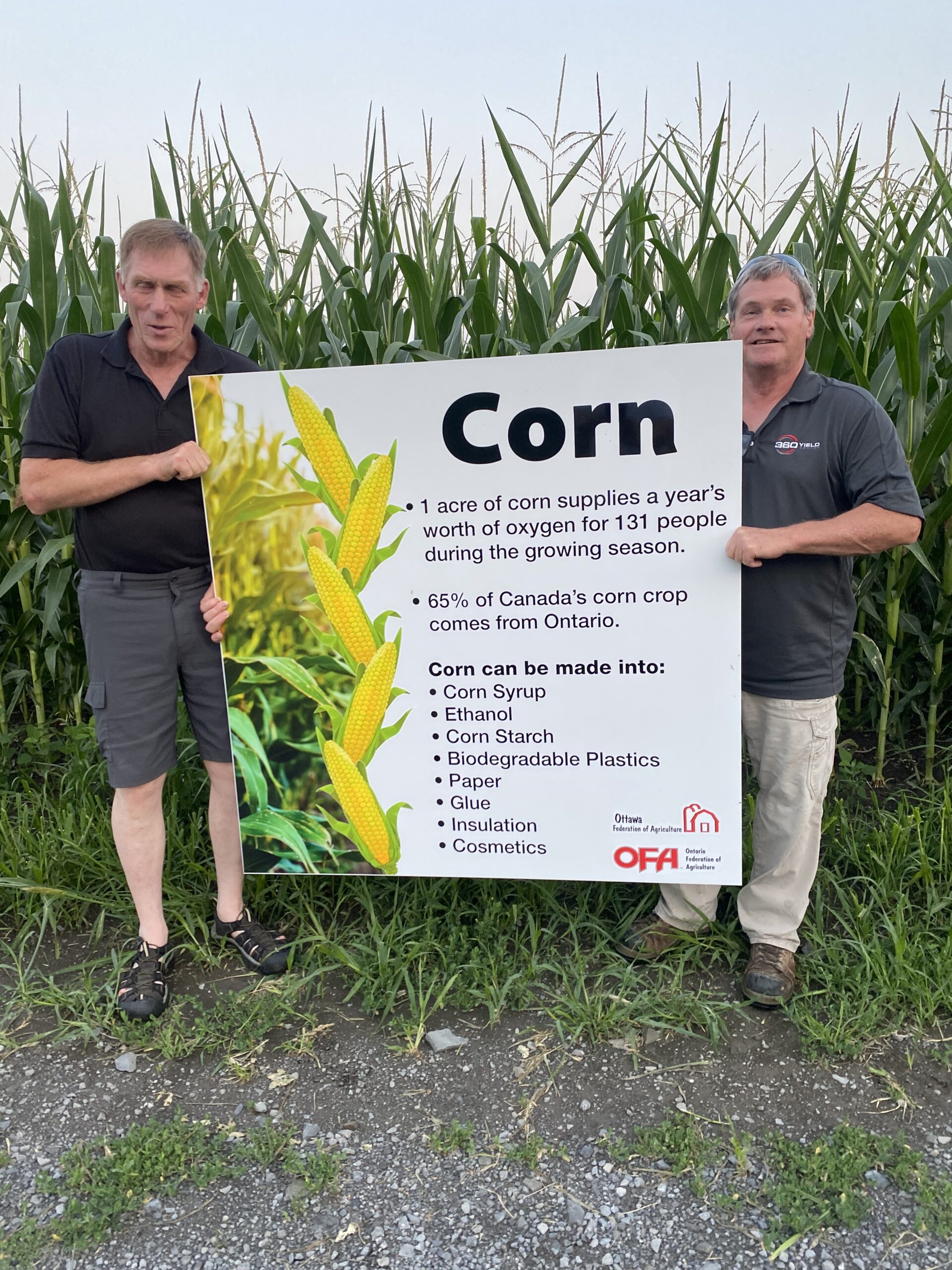 Project Summary
As part of this year's Revive Fund program, the Ottawa Federation of Agriculture produced 10 informational crop signs (corn and soybean) to be placed along trails and roadways within the City of Ottawa and surrounding areas. The signs provide an opportunity for residents to learn about what crops are being grown in the area as well as the benefits and uses of each one while also promoting local agriculture and offering visibility for OFA member farms and fields.
The signs are UV-coated and made from the same material as parking signs which will allow for them to be removed and relocated from year to year, as necessary. Their durability will help to ensure the continuity of this project for several years to come. The signs will be installed throughout the summer in various locations around the Ottawa area.
Ottawa area Junior Farmers partnered with the Ottawa Federation of Agriculture to donate their help with installation of the signs.
To help create awareness of the initiative, promotions will include social media posts, an email blast to members as well as an article in our upcoming fall newsletter.