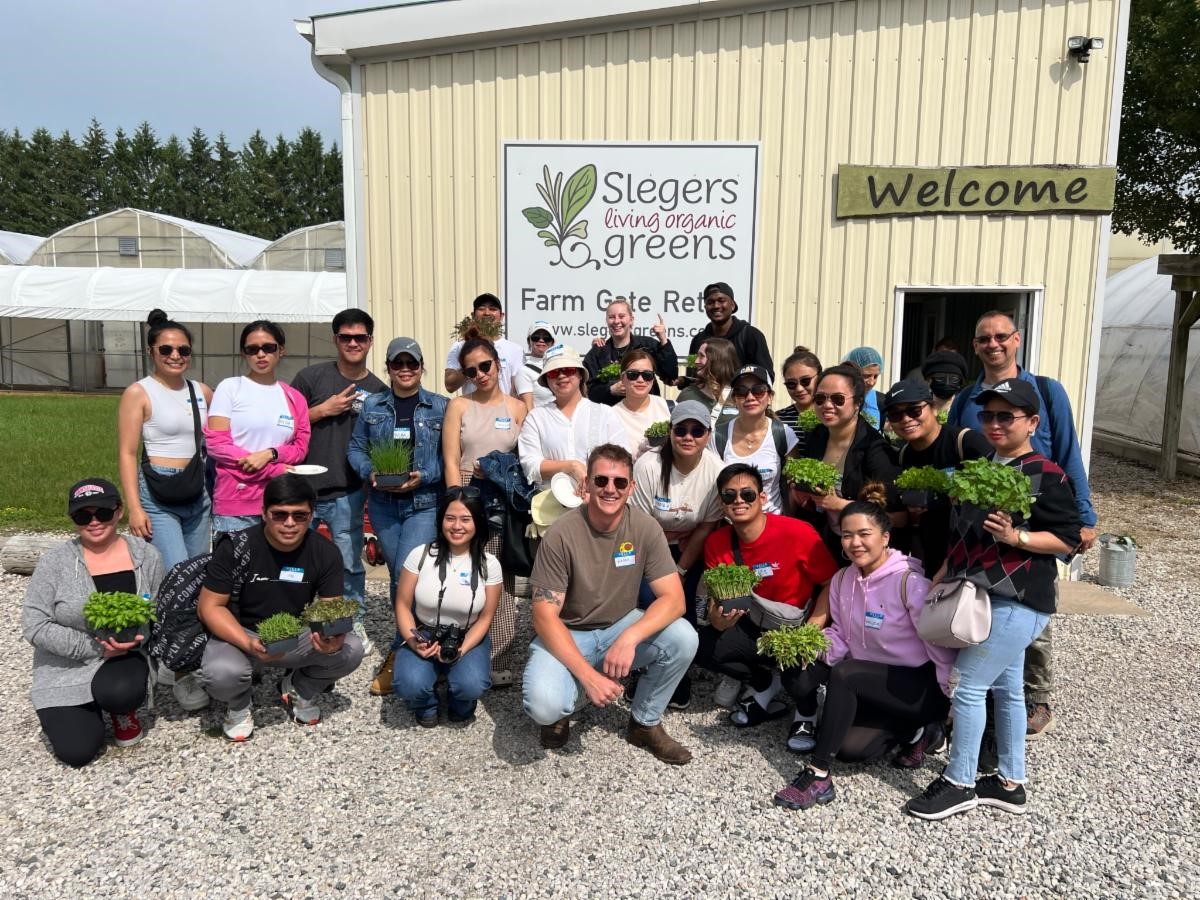 Project Description:
MFA sponsored Farm and Food Care Ontario which organizes the culinary tours for students for a $5000 donation.  MFA contacted the farm hosts while FFCO handled the planning and execution of the tour.
Project summary and highlights:
MFA wanted a good representation of sectors across the ag industry.
4 area farms / ag businesses were selected to be visited in the Strathroy / Kerwood area:

Slegers Organic Greens – greenhouse
Bellson Farms – dairy farm
Crooked Creek Acres – soybean and dry edible bean processing plant
Earley Livestock – beef cow-calf farm

Recognizing that poultry and hog operations could not be visited due to risk of disease transmission, representatives from Egg Farmers of Ontario and Ontario Pork were invited to present a description of their industry to the students while travelling on the bus between farms.
Lunch was catered by an OFA member and included all local food items (ie used their own beef for sandwiches, buns from local bakery, Slegers Greens for salads, their own sunflower oil for homemade salad dressing, local potatoes for potato salad and local strawberries and rhubarb for the desserts). This important fact was brought to the students' attention.
Lasting and relevant impact to the OFA membership and community
Valuable education and knowledge were shared with future food influencers. They typically reach a different audience who are interested in food and by extension, should learn about farming in Ontario.
Consumers are impacted by food influencers and the messages they send.  By educating them, we can have a larger impact on the community, create relationships with local farmers and ag commodity groups.