Agricultural Exhibit at London's Children's Museum
In January 2021, the Middlesex Federation of Agriculture received a request to contribute to a project of the London Children's Museum.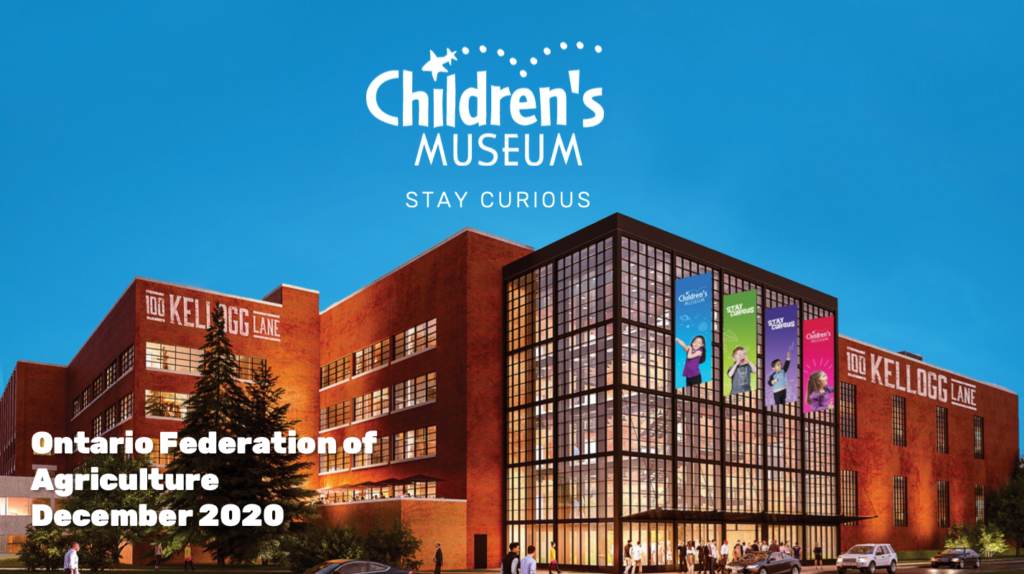 They are in the process of planning an exhibit to tell the story of the region's agriculture industry with the MFA Board having representation on the advisory committee.
The MFA felt this was an important opportunity that does not often present itself – a permanent educational exhibit, dedicated to telling the story of agriculture and food in our region. In the planning stages, there have already been comments sent back to the committee to make changes based on what should be portrayed, and how. The board felt it would be beneficial to be an integral part of the development as well as show support for this initiative.
The scope and cost of this project are large, so in February the MFA sent a letter to area Federations about the project. Neighbouring Federations have come onside to partner on this project with local Federations in Elgin, Oxford, Kent, Lambton, Essex supporting through their applications to the Revive Fund, and Perth joining with their own contribution.
Jointly, these Federations look forward to an engaging and interactive exhibit that will spark imaginations and start conversations that will connect visitors to the diverse and thriving food and farm sector in southwestern Ontario.