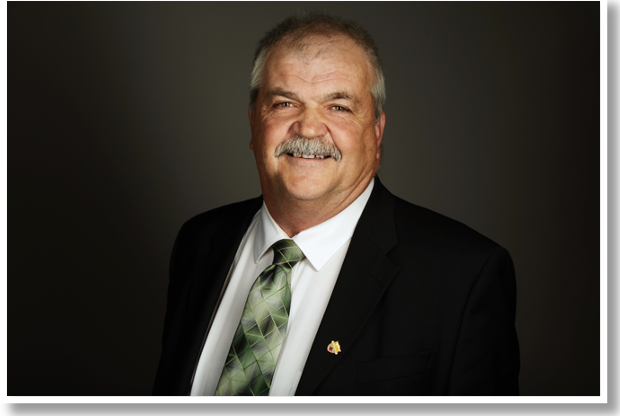 By Paul Maurice, Director, Ontario Federation of Agriculture
The dramatic rise in auto thefts in Ontario has been making headlines in the media recently. Thieves are getting bolder – and better – in stealing cars but are also increasingly making targets of farmers and rural property owners.
Reports of brazen farm equipment and other thefts are becoming more common, from GPS receivers and catalytic converters to trucks and livestock.
There used to be a certain amount of protection that came from living and working in rural Ontario away from urban areas and high traffic zones. Out of sight, out of mind – or so the saying goes – but it's that rural isolation that is now increasingly making us a target as thieves have come to learn that many people in rural areas are away from their properties during the day.
I recently attended the annual conference of the Ontario Association of Crime Stoppers (OACS), an organization that represents 37 crime stoppers programs across Ontario. Crime stoppers are known for their anonymous tip lines where people who've witnessed a crime can make a report, as well as for the cash rewards they pay if a tip leads to a crime being solved.
These local programs play an invaluable role in helping solve crimes by working with law enforcement at all levels and harnessing the power of our communities to keep people safe.
Another great way to protect yourself and your property is to take steps to prevent theft from happening in the first place. Nothing is ever foolproof, of course, but there are actions you can take to deter thieves from making you a target. If it becomes too difficult, they'll often move on to an easier target.
The Ontario Federation of Agriculture released a fact sheet last year focused on securing your assets and protecting your farm against theft and trespassers:
Be vigilant
Keep an eye out for people who look out of place or are engaging in unusual activity as many locations are scouted before they are targeted. Watch for unknown tire tracks, discarded cigarettes, garbage or alcohol containers on or near your property. Drones are also increasingly used to gather information.
Post clearly visible "No trespassing" signs
Although these signs won't necessarily keep intruders out, law enforcement recommends them as the best way to let people know they're not welcome to be on your property without your permission. If possible, post them visibly at every entry to your property.
Control or monitor entry
Although it may not always be feasible, consider having a single main entrance and exit on your property. Use a gate or chain to limit access or install a surveillance camera – some economical options are now available that can connect to a mobile phone or tablet for easy monitoring. And for entrances that you seldom use, a heavy item that can't be easily moved without a tractor is a good deterrent.
Invest in lights and alarms
Keep key areas of your property, as well as building exteriors, well-lit and maintain clear, free sightlines wherever possible. This makes it harder for intruders to hide in the shadows. Motion sensors can help with energy conservation. And if practical, consider an alarm system in your barn or other important farm buildings that will create noise and send you alert notifications.
Lock up and put keys away
Install good quality locks on your buildings; the cheaper the lock, the easier it is to pick or break. Don't leave keys in your vehicles, tractors, ATVs or forklifts, and make sure they're locked overnight. Lock farm fuel tanks and storage as fuel thefts are on the rise. It's also a good practice to etch identification into large tools or small equipment in areas where it would be hard to sand off.
At the end of the day, remember to be vigilant and stay aware of what's happening in your surrounding area. If you see suspicious activity, consider having it checked out by reporting it to the OPP at 1-888-310-1122.
If you have an observation or information that may help solve a crime, consider submitting it to Crime Stoppers by calling 1-800-222-TIPS (8477), or submit your anonymous information online at https://ontariocrimestoppers.ca/submit-a-tip/submit-a-tip.
For more information, contact:
Rachelle Kerr
Communications Coordinator
Ontario Federation of Agriculture
519-803-4957
rachelle.kerr@ofa.on.ca