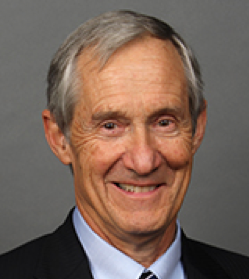 By Crispin Colvin, Director, Ontario Federation of Agriculture
Food has always been a key ingredient in bringing people together. And during these uncertain and challenging times when so many of us are apart, food is still helping us connect with each other.
Families are spending more time in the kitchen talking about where food comes from, food security and maybe even cooking together for the first time. Social distancing could see a new generation of Ontarians taking more interest in food than ever before. Food literacy, building healthy eating patterns, food safety, and how to clean, prepare, cook and serve food are all essential skills. Now that kids are spending more time at home, why not make the best of the COVID-19 situation and use this extra family time to learn more about food literacy?
The Ontario Federation of Agriculture (OFA) is a proud advocate for food literacy through the Six by Sixteen initiative – a resource that encourages families to use their family time in the kitchen. Six by Sixteen focuses on teaching youth how to plan and prepare six nutritious, locally sourced meals by the time they are sixteen years old. The website offers resources from OFA and supporting partners to help young people develop lifelong skills, healthy eating habits and a new appreciation for food. Fostering food literacy skills and challenging our youth to embrace and enhance their culinary skills also extends their educational studies like math and science as they measure and test ingredients. Six by Sixteen also promotes buying fresh, healthy, local Ontario-grown food to support the local economy.
The website, sixbysixteen.me offers food literacy resources for families with children and young adults of all ages, including recipes, cooking videos, how to find local, in season food, and more. OFA encourages families to share photos of their cooking activities by tagging #sixbysixteen in your social media posts. OFA is also offering families an exclusive Six by Sixteen recipe guide to help inspire the next generation to learn how to plan and prepare healthy meals. The recipe guide is available for download here. For more inspiration, follow Six by Sixteen on Twitter, Instagram and Facebook.
OFA is proud to partner with Ontario and Canadian agricultural organizations to offer Six by Sixteen's online resource. We've also partnered with education and awareness groups to bring Six by Sixteen and food literacy into local communities. Working together with 4-H Ontario, OFA's food literacy initiative has been adapted into a 4-H club that is offered provincially. Through the club, youth members learn about knife safety, proper handwashing, how to source and prepare six meals, and the importance of food literacy for overall health. OFA has also partnered with Farm & Food Care Ontario to promote the program at their Breakfast on the Farm events.
In the fall of 2019, Six by Sixteen had the opportunity to promote food literacy to more than 2,500 students for Education Day inside the Semex Ring of Excellence. OFA representatives guided students through Kitchen Party, an interactive and educational game designed to teach kids about food literacy and shared the Six by Sixteen recipe guide.
An appreciation of food, understanding of how to safely prepare and serve it, and the pride of enjoying a meal you've created are all part of the Six by Sixteen experience. As more families turn to their own kitchens and spend time at home together, why not take the Six by Sixteen challenge – to learn how to plan, prepare and cook six meals by the age of sixteen. Together, we can learn to eat healthy and stay healthy.
For more information, contact:
Crispin Colvin
Director
Ontario Federation of Agriculture
519-868-7317
Cathy Lennon
General Manager
Ontario Federation of Agriculture
519-821-8883