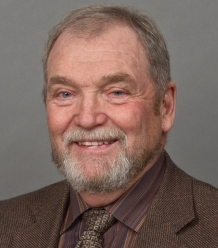 By Bruce Buttar, Director Ontario Federation of Agriculture
There's never been a better time to support our local communities by consciously choosing to purchase locally grown, manufactured and produced goods. Thanks to the new Ontario Made logo that was unveiled this week by the provincial government, it is now easier than ever before to identify products made within Ontario's borders. To support local, simply look for the Ontario Made logo when you are shopping within your community.
Having the ability to recognize Ontario products should make it easier for consumers to choose local and keep their dollars in the province. That is the push and motivation behind Premier Doug Ford's announcement of the new logo this week, as the provincial economy continues to open and recover from the economic impacts of COVID-19. With more than 14.5 million consumers in Ontario, the opportunity to make a conscious choice to support provincially grown, made, and manufactured products could give our province a new economic boost.
Ontario's agri-food sector has been a long-time champion of encouraging consumers to purchase locally grown and produced food. Local food campaigns and initiatives such as Foodland Ontario encourages Ontarians to purchase fresh, safe and affordable food grown right here at home as well as supporting farm families and the local economy. Promoting Ontario grown products fosters innovation and collaboration between local businesses, deepens community connection and resiliency, improves the environment, and creates meaningful jobs for Ontarians.
The Ontario Federation of Agriculture (OFA) welcomes this renewed focus on supporting provincial businesses and products. This new initiative aligns with OFA's Producing Prosperity campaign, which encourages governments to invest in our rural communities and the agri-food sector to stimulate economic development, job creation, and economic growth. Encouraging consumers to buy local and making it easier to identify Ontario-made goods and food products is an investment in communities across the province.
Supporting local community businesses, farmers and retailers has become more important than ever as a result of the COVID-19 pandemic. Ontarians have learned a new appreciation for their local food supply. Independent and family-owned businesses and retailers have adjusted their businesses to meet the changing needs of their communities throughout these challenging times.
The new Ontario Made program by the Canadian Manufacturers & Exporters is available for manufacturers to identify their made-in-Ontario products. The program includes a new online portal, www.supportontariomade.ca, to connect consumers and supply chain partners to manufacturers of products made within the province.
Ontario is positioned well for economic recovery and growth. The Made in Ontario logo will showcase the breadth and strength of our provincial manufacturing, food production and processing industries. By helping consumers easily identify, access and purchase local products, we can empower everyone to support Ontario agri-businesses and strengthen our economy together.
For more information, contact:
Bruce Buttar
Director
Ontario Federation of Agriculture
905-373-6175
Cathy Lennon
General Manager
Ontario Federation of Agriculture
519-821-8883