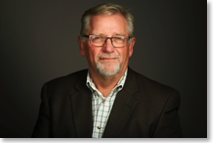 By Bill Groenheide, Director, Ontario Federation of Agriculture
Together with Ontario livestock organizations, the Ontario Federation of Agriculture (OFA) has identified the critical shortage of veterinarians, especially those active in large animal medicine, as one of the biggest problems facing farmers in this province.
Veterinarians play a critical role in promoting and protecting livestock health, and limited veterinary capacity ultimately leaves people, animals and our food system at risk. That's why the recent announcement by the provincial government, that they're funding expanded access to veterinary care in remote and northern Ontario communities, is such welcome news to farmers.
It's particularly exciting for those of us who farm in the north. My family and I raise livestock and run a freezer meat business near Thunder Bay, and I know first-hand how challenging it is for farmers in this part of Ontario to access veterinary services – and for veterinarians to provide the care that livestock need.
Northern Ontario spans a vast area, and with both farmers and veterinarians spread out widely across the region, it's not uncommon, for example, for a veterinarian in New Liskeard to serve a farmer in Cochrane, which is a two-hour drive away.
The newly announced partnership between the Ontario Veterinary College at the University of Guelph and Lakehead University in Thunder Bay will expand its program to train more veterinarians and offer a new provincial grant program for recent graduates that will provide incentives to work or establish practices in underserviced areas such as rural, northern and remote communities.
These types of investments are critical to making our region an attractive destination for young people, businesses and families to live and work, and to help the growing agriculture sector in northern Ontario realize its untapped potential.
In addition to expanding funding and support for veterinary services, the provincial government has also announced a consultation to modernize the Veterinarians Act. This is the legislation that governs the practice of veterinary medicine in Ontario, and sets the framework for veterinary licensing, accreditation, and oversight.
It's the first substantial review of the Act in 30 years, and the government is proposing changes in four key areas: scope of practice, oversight and authority, quality assurance and the complaints and resolutions process. The practice of veterinary medicine has evolved significantly over the past few decades requiring modernization of regulations to better reflect today's practices.
Under the current Act, only a licensed veterinarian can engage in the practice of veterinary medicine, and the legislation requires clarity on what is and is not within their scope of practice.
The newly proposed scope would provide an updated definition for the practice of veterinary medicine and would include provisions for other veterinary professionals including veterinary technicians, Registered Veterinary Technicians (RVTs), and veterinary technologists. A list of accepted activities performed by veterinarians and veterinary professionals along with those that can be delegated are also part of the proposed changes.
OFA has been a long-time advocate of expanding the use of veterinary professionals, such as RVTs, to provide specific services to decrease the demand on veterinarians, help increase access to essential medical care, and help reduce the costs of animal health services to farmers. We believe in a whole-healthcare approach to animal care, with competent professionals working together to address the critical shortage of veterinarians and access to veterinary care.
The provincial government discussion paper detailing the proposed changes is open for comment until May 30, and OFA will be submitting a response on behalf of the farming sector. This response document will be available on the OFA website once it has been finalized and submitted.
While modernizing the Veterinarians Act is an important step forward in addressing the critical shortage of veterinarians in Ontario, it is important that farmers, stakeholders, government, academia and veterinarians work collaboratively to find solutions to this ongoing challenge. Timely access to veterinarians and essential medial services for livestock is paramount to a successful agri-food system.
For more information, contact:
Tyler Brooks
Director of Communications and Stakeholder Relations
Ontario Federation of Agriculture
519-821-8883 ext. 218
tyler.brooks@ofa.on.ca