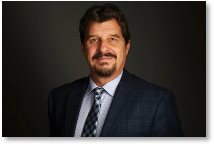 By Mark Reusser, Director, Ontario Federation of Agriculture
In Canada's agriculture sector, last year's announcement by the federal government about fertilizer emissions reductions has stirred plenty of conversation and confusion.
The target they've set is for emissions levels by 2030 to be at 30% below what they were in 2020. That's a goal that was announced amid heightened food security fears due to the Russian invasion of Ukraine and news coverage of tough European fertilizer legislation that may stop some farmers in the European Union from producing food.
Since then, we've heard repeatedly from the federal government and from Canada's Minister of Agriculture and Agri-Food, Marie-Claude Bibeau that the target is not mandatory and that the goal is to reduce nitrous oxide emissions from fertilizer and not the actual use of fertilizer itself.
The government has launched consultations with farmers, the fertilizer industry, and provincial and territorial governments to figure out how they're going to make that happen. To their credit, their consultation document does recognize that fertilizer is an essential part of modern farming and that farmers are already taking significant environmental action that is yielding positive results.
Last week, it was Prime Minister Justin Trudeau himself who appeared in front of an audience of farmers and industry stakeholders from across the country at the Canadian Federation of Agriculture (CFA) annual meeting in Ottawa to reinforce that message: the federal reduction target is voluntary, and the government's focus is not to reduce fertilizer, but rather just the emissions its use can create.
I was part of the Ontario Federation of Agriculture (OFA) delegation at that meeting and watched the Prime Minister engage in a half-hour town hall style question and answer session with the farmers and agriculture industry representatives to address some of the ongoing challenges and concerns. It was a gesture that was appreciated by the audience, even if there isn't unanimous agreement with the messages that were delivered.
It was a valuable experience, and from my perspective helped to show the audience the federal government is committed to engaging the agricultural sector, maintaining food security, that environmental sustainability matters, and that they want to ensure farmers across the country have the access and opportunities they need to grow their business.
The meeting also attracted the leaders from every major Canadian political party, including Conservative leader Pierre Poilièvre, NDP leader Jagmeet Singh, Bloc Québécois leader Yves-François Blanchet and Elizabeth May, leader of the Green Party.
This has not happened in a very, very long time – if ever – and to me, reinforces the importance of agriculture in our economy and the key role the agri-food sector will play in the future with respect to sustainability, climate change and Canada's role as a global food supplier. It was interesting to hear all of them highlight their interest in agriculture and share their perspectives on the hot topics of the day.
This conference was the first time in three years that we've been able to gather in person for the CFA annual meeting. The conference has traditionally always been an event for both learning and networking, and this year did not disappoint with well-attended seminar sessions as well as social opportunities.
There is camaraderie and fellowship that blossoms when people meet face to face, and as much as though farmers from British Columbia and Saskatchewan may face slightly different issues or challenges than those from Ontario, PEI or New Brunswick, there is more that binds us than divides us.
For more information, contact:
Tyler Brooks
Director of Communications and Stakeholder Relations
Ontario Federation of Agriculture
519-821-8883 ext. 218
tyler.brooks@ofa.on.ca