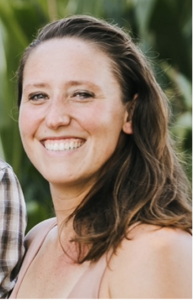 By Sara Wood, Director, Ontario Federation of Agriculture
Fall means harvest for most farmers – and for members of the Ontario Federation of Agriculture (OFA), it also means the start of what we often call meeting season. The business of our farm organizations is year-round, but events and meetings for farmers or that need farmer involvement most often take place in fall and winter when we're least busy with activities on the farm.
At OFA, our organization's annual general meeting is happening at RBC Place London in late November, which means our county and regional federations are gathering now to elect the delegates that they will be sending to that convention.
At the same time, they're deciding who their local representatives will be to the Policy Advisory Council (PAC), which was formed around 2007 as a way for local federation members to provide direct input to the 18-member provincial board that leads the OFA.
Many OFA members aren't as familiar with PAC and what it does as they are with the provincial board, yet PAC is arguably one of the most important assets OFA has when it comes to getting guidance from grassroots farmers on the issues, priorities, and directions the organization should be focusing on.
PAC currently has 90 members who represent local or regional federations of agriculture and farm commodities and meets multiple times a year to discuss current issues, bring up farmer concerns and help the board shape policy.
PAC has certainly been an invaluable process for me. I first became involved with the provincial organization when they invited young leaders to attend an event at Queens Park along with the provincial directors.
I had wanted to become a more active member and being part of PAC was a good way to learn more about agriculture in other parts of the province and find different solutions to challenges we were facing locally. It directly contributed to my decision to join the provincial board last year and I now sit on the PAC Steering Committee, which provides guidance and leadership to PAC.
The most important aspect of PAC, though, is that input from its members matters and really does make a difference. PAC, for example, was instrumental in helping OFA update and shape its land use policy last year and provided valuable feedback on what key elements farmers would like to see in the next federal-provincial agricultural policy framework, currently in development.
Several years ago, OFA developed a guidebook on agriculture and rural issues for municipal councils and their staff. A review of this publication by PAC led to many valuable updates that helped make the resource more useful.
And it was feedback from PAC in particular that made it clear that the farm community desperately needed more mental health supports, which ultimately resulted in the recently launched Farmer Wellness Initiative that offers free counselling services to farmers and their families 24 hours a day, 365 days a year.
As with anything, however, there are always ways to do things better and PAC is no different.
Dairy farmer Julie Danen is part of the PAC Steering Committee. In addition to its current activities, she sees a stronger role for PAC as a training ground for future OFA provincial board members.
"The benefits of training and improving the strengths of PAC delegates can be far-reaching, whether they're using this new knowledge with their local boards or becoming part of the OFA board in the future," says Danen. "PAC is about discussing policy and bringing new ideas about policy to the OFA board and having strong PAC members that can move into director positions in the future will improve what that can do."
Patrick Verkley raises broiler chickens and grows grain and oilseed crops in Middlesex County and is also a member of the PAC Steering Committee. He believes strongly in the need for PAC to provide value to the organization and sees it as a way to help prepare OFA for future challenges and issues.
"PAC's role is to bring a diversity of experience and knowledge to help aid in the OFA board's decision-making process," he says. "Where PAC can play a larger role is in blue-sky thinking and helping to identify the next emerging issues that OFA and farmers will need to deal with – what could we be facing five years from now, for example? These types of discussions are valuable today and in the long run."
At the end of the day, grassroots input into OFA matters. Your thoughts and ideas are valuable and if you'd like to take a more active role in shaping the activities of our organization, please consider letting your name stand to become a member of our Policy Advisory Council. It can be your chance to make a difference in the future of farming in Ontario.
For more information, contact:
Tyler Brooks
Director of Communications and Stakeholder Relations
Ontario Federation of Agriculture
519-821-8883 ext. 218
tyler.brooks@ofa.on.ca