Urge your MP to support financial protection legislation for fruit and vegetable growers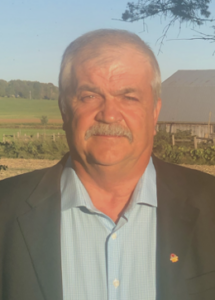 By Paul Maurice, Director, Ontario Federation of Agriculture
Fruit and vegetable growers in Canada have long been asking for the federal government to establish legislation that would ensure they get paid for their crops if a produce buyer goes bankrupt.
At the Ontario Federation of Agriculture (OFA), I represent Peel, York and Simcoe, home to many fruit and vegetable growers, particularly around Bradford and in the Holland Marsh, which is often called Ontario's salad bowl because of the sheer volume of fresh produce grown there.
That makes this issue an important one in our area, and this past June, Scot Davidson, the MP in our local riding of York-Simcoe just north of Toronto, introduced a private member's bill in the House of Commons. If passed, Bill C-280, the Financial Protection for Fresh Fruit and Vegetable Farmers Act, will help protect the fresh produce sector from the catastrophic impacts of buyer bankruptcy.
This bill is expected to come up for debate in the House of Commons later this fall and we need help making sure your MP knows how important it is to support our fruit and vegetable growers by voting in favour of Bill C-280. If you work in the produce sector, if you're a farmer, or if you love and support local food, this legislation matters. Here's why.
Under the current federal Bankruptcy and Insolvency Act, suppliers can recover their product if a buyer becomes insolvent. However, this doesn't apply if that product has been resold, or is no longer identifiable or in the same state.
As we all know, fresh fruits and vegetables spoil quickly, so it is incredibly rare for a supplier to reclaim their produce – and even if they could, it would no longer be in any condition to be sold for human consumption.
Supply chain disruptions, price increases, and business closures have become part of daily life since the start of the COVID-19 pandemic, and unfortunately, the fruit and vegetable sector is unlikely to be immune to insolvencies. This makes financial protection a priority issue that affects all of us.
MP Davidson's bill is a private member's bill, which means the Second Reading vote on this legislation will be open and MPs are free to vote as they choose instead of having to follow their party's official position. That's why it is critical that as many MPs as possible from all parties vote in support of this bill.
If it becomes law, Bill C-280 will be the first time that Canadian fruit and vegetable growers and producer sellers have guaranteed payment for goods we are selling. It would let anybody who sells produce, from growers and wholesalers to distributors, marketers, and pack houses, to sell in trust and receive priority status in case of a bankruptcy or an insolvency.
Bill C-280 could also let Canada offer financial protection to produce buyers from the U.S. Canadian produce sellers used to enjoy this kind of protection when exporting to the United States, but their preferential status was revoked in 2014 because Canada didn't have legislation to offer the same protections for American produce sellers in Canada. The Canadian produce industry would certainly benefit if we were able to regain reciprocal protection with our nation's largest trading partner.
Together with the Ontario Fruit and Vegetable Growers Association, the Canadian Produce Marketing Association and the Fruit and Vegetable Growers of Canada, the OFA is asking you to take a few minutes to call, write or email your MP about Bill C-280 so they're aware of why it matters, and how important our fresh produce industry is to their communities and to our provincial economy. Ask them to support the bill during Second Reading so that we can continue to enjoy fresh produce that's grown close to home.
With all of the produce grown in my area, I know first-hand how significant a role fruit and vegetable growers play in our food supply and the impact it has on the provincial economy. I also know how critical this financial protection legislation – which comes at no cost to the government or taxpayers – is to the businesses and jobs in the produce sector, to protecting local food production, and to ensuring our ongoing ability to feed ourselves.
Visit protectproducesales.ca to learn more. We all benefit from a strong, healthy and secure food system.
For more information, contact:
Tyler Brooks
Director of Communications and Stakeholder Relations
Ontario Federation of Agriculture
519-821-8883 ext. 218
tyler.brooks@ofa.on.ca