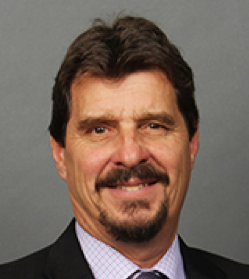 By Mark Reusser, Vice President, Ontario Federation of Agriculture
The agri-food sector is a powerhouse for the economy and has been one of the vital industries helping to keep our province and food chain afloat during the COVID-19 pandemic. Adequate Business Risk Management (BRM) programs for farm businesses need to remain a priority in order for farmers to continue producing food, fibre and fuel for the province and for Canada.
Currently, we exist in a world where our competitors have access to support programs that we lack. If we want to prosper as an industry and supply food for both Canadians and the world, we need a simple, fully funded and predictable risk management program.
For the last four years, the Canadian Federation of Agriculture (CFA), along with support from provincial organizations and commodity groups have been advocating for improvements to the AgriStability program. AgriStability is a whole farm protection program designed to protect producers from large declines in their farming income caused by production loss, increased costs, and/or market conditions.
The Ontario Federation of Agriculture (OFA) fully supports these efforts and is actively endorsing CFA's message in improving the AgriStability program. Representatives from the OFA board of directors have been involved in these discussions at the federal level and understand the value of these programs to the sustainability of Ontario farm businesses.
The program is funded on a 60/40 basis between the federal and provincial governments. Due to the cuts to the program under the Growing Forward 2 policy framework, only farmers who have experienced a very significant decline in income are likely to receive a payment through AgriStability.
Currently, AgriStability is the only tool available to farmers to help manage both production and market risks. The pandemic has increased potential risks for farm businesses across the province. Many external, unpredictable challenges such as weather, disease, transportation issues, trade, and geopolitical considerations can all impact farm business.
We need the assurance that this program will protect us during unforeseeable circumstances. We need to be confident that our businesses will be protected in the event that borders are closed to export, prices fall or weather reduces yields.
The request from CFA is for the federal government to follow through on its campaign commitment to enhance the AgriStability program. They are asking to restore the payment trigger to 85% (currently, if producer margins fall below 70% AgriStability will pay 70% of the difference), as well as removing the Reference Margin Limit (RML).
These changes would increase the size of producer payments and the probability of receiving a payment at all. This would go a long way in restoring producer confidence in the program. A suite of fully funded BRM programs is necessary to instill greater confidence for on-farm investment, assist farmers in managing the risks presented by the pandemic and provide a safety net for farm businesses during these unprecedented times, and onward.
CFA has been working hard, advocating to get the federal and provincial governments to commit to improving the AgriStability program at the upcoming Federal-Provincial-Territorial (FPT) Agriculture Ministers meeting. CFA representatives have hosted multiple meetings with federal policymakers leading up to the FPT meetings, engaging them on the critical importance of making amendments to the AgriStability program. On October 27, a letter was sent to Honourable Minister Jean-Yves Duclos on behalf of the AgGrowth Coalition, which is made up of national commodity organizations supporting BRM enhancements. The letter was endorsed by OFA, as well as many other agriculture organizations across Canada.
We have seen great collaboration and movement on this issue over the last month with many farm and producer organizations actively supporting the CFA in their efforts to enhance BRM programs. We will continue to support their message to government to make these changes for the betterment of the agriculture industry and our food value chain.
Agriculture is a high-risk business that continues to fuel the economic growth of our country every day. BRM programs can help farmers ensure confidence and stability and provide farmers with more financial security as they continue to work to feed our country.
As we approach the FPT meetings, we look forward to following the conversations and supporting our national counterparts in advocating for BRM programs that meet the needs of Ontario and Canadian farmers. Together, we are many voices, with one message.
For more information, contact:
Mark Reusser
Vice President
Ontario Federation of Agriculture
519-591-4223
Cathy Lennon
General Manager
Ontario Federation of Agriculture
519-821-8883