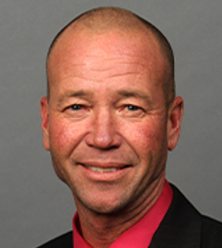 By Steve Brackenridge, Director, Ontario Federation of Agriculture
October is Small Business Month in Canada. It is a time dedicated to recognizing the contributions that entrepreneurs and small businesses have to our communities and their passion which drives our economy forward.
We know that many small businesses in our rural communities were affected by COVID-19. Whether they are local restaurants, abattoirs, grain elevators, farm markets, downtown retail shops, or rural agritourism operators – our agri-food community is made up of small businesses.
Many small businesses continue to suffer from challenges around marketing their products during the pandemic. Ongoing broadband reliability issues pose challenges for many farm businesses to create an online presence for their products and encourage visitors to purchase their goods. This has the potential to result in revenue loss and declining sales, affecting many small businesses across Ontario.
From personal experience, we operate a maple syrup business and a large portion of marketing and sales stems directly from local festivals and agri-tourism. With increasing COVID-19 restrictions and seasonal event cancellations, our customer base has declined. The lack of agri-tourism is problematic for farmers who rely on local festivals and seasonal events to bring consumers to their business.
In an effort to stimulate regional economic growth, the Ontario government announced Ontario's Main Street Recovery Plan on October 7 to help businesses reopen safer, rehire faster and recover from the financial impacts of COVID-19.
If passed, the Main Street Recovery Act would see $60 million contributed to the program and would result in a number of benefits for rural communities. The proposed act includes: a one-time grant up to $1,000 for eligible main street small businesses, a Small Business COVID-19 Recovery Network for access to tailored advice and information, Digital Main Street Squads to help small businesses grow online, mental health supports for families, employees and communities, and a Small Business Recovery Webpage to provide single-window access to small business supports.
Main streets of rural communities are social and economic community hubs. Ontario farmers rely on these businesses to ensure that their agri-food products get to market and they can access the tools and services to continue to produce high-quality, affordable food.
In addition to the agri-food supply chain, 96% of Ontario farm families are operating their farm businesses with under 10 employees. Most farmers are small business owners too, and need support to keep their workers and families safe during COVID-19.
As a small business owner with five employees, we have directly felt the impact of COVID-19 on our workforce. It has required our business to be flexible and make alternative arrangements in order to allow our employees to be able to care for their families and children.
Agriculture and Agri-Food Canada announced on October 13, that they will invest an additional $11.6 million to help support efforts by Ontario producers to protect against the spread of COVID-19 on their farms. This investment will top-up the Enhanced Agri-food Workplace Protection Program to $26.6 million, a program delivered through the Ontario Ministry of Agriculture, Food and Rural Affairs (OMAFRA). Protecting our farm families' health and well-being ensures we can keep producing safe, high-quality food while protecting our vital agri-food workers and farm families. The Ontario agri-food community supports each other – now more than ever. These financial investments in small businesses and rural communities enable our agri-food sector to drive the economy forward and rebound as we navigate our road to recovery in the wake of a pandemic.
OFA would like to encourage everyone to buy local, visit local and support local. Small businesses are at the heart of our strong and vibrant communities. We need to ensure these vital operations are still standing long after this pandemic is over.
For more information, contact:
Steve Brackenridge
Director
Ontario Federation of Agriculture
705-872-7629
Cathy Lennon
General Manager
Ontario Federation of Agriculture
519-821-8883