SPECIAL EDITION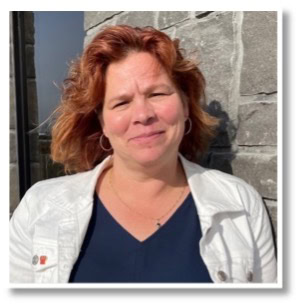 By Peggy Brekveld, President, Ontario Federation of Agriculture
Canadian agriculture has come another step closer to expanded fuel surcharge exemptions for essential farming activities, which will bring meaningful relief to farmers across the country.
The House of Commons Standing Committee on Agriculture and Agri-Food has approved a private member's bill exempting propane and natural gas used for heating livestock barns and drying grain from federal carbon surcharges, sending it back to the House for third and final reading.
The federal fuel surcharges for the price on carbon have placed a significant financial burden on many farmers across Canada. As farmers, we depend on fuels like natural gas and propane to heat and cool livestock barns or dry grain crops to keep them from spoiling. These aren't optional activities – and unfortunately, there currently are no practical, affordable alternative energy options readily available.
Last year, the Ontario Federation of Agriculture (OFA) released results from research conducted by Agri-food Economics Systems that estimated the explicit cost burden of the fuel charge on livestock housing with seasonal heating requirements, grain drying, and greenhouse production in Ontario to increase to just over $156 million per year by 2030. The cumulative costs to Ontario farmers between now and full implementation of federal carbon pricing structures in 2030 are estimated at over $890 million.
We recognize that agriculture isn't the only sector that is affected by carbon pricing, but the biggest challenge for our industry is that we operate in a global economy and most farmers are price takers not setters. This creates a natural inability to pass on increased costs through the price of the products we produce on our farms.
That's why the OFA strongly supported Bill C-234, An Act to Amend the Greenhouse Pollution Pricing Act, which is sponsored by Huron-Bruce MP Ben Lobb. We provided a written submission in support of the bill, and I recently travelled to Ottawa to make a presentation in favour of this legislation to the House of Commons Standing Committee on Agriculture and Agri-Food.
OFA has been pushing for broader agricultural exemptions for propane and natural gas to ensure that federal government efforts to reduce carbon emissions don't restrict our ability to produce food and fuel, or negatively impact animal welfare, food safety or food quality.
If passed, Bill C-234 would expand the list of essential farming fuels exempt from carbon pricing to include marketable natural gas and propane. It would also modify the definition of eligible farming machinery to explicitly allow natural gas and propane to be used to generate heat for raising and housing livestock and grain drying.
The combination of these two changes recognizes the significant and increasing financial burden the fuel charge has placed on farmers during an already turbulent economic time and will provide immediate relief to Ontario farmers. It will also give the sector time to adapt and implement alternative solutions and technologies that will support Canada's climate change goals.
The nature of agricultural production and marketing means that farmers are always looking for ways to reduce costs and improve efficiencies.  However, most technologies do not eliminate the current need for fossil fuels in agricultural production. In the agricultural sector, the cost of energy alone without the fuel charge applied is already a significant price signal to drive improved efficiencies and reduce consumption.
The point of a fuel surcharge is to change behaviour but because farmers must heat or cool livestock barns and dry grain, completely changing this behaviour is not a realistic option.
We recognize the need for collective action on emissions and that we all have a role to play in mitigating the impacts of climate change. Agriculture, however, is one of the few industries also capable of sequestering carbon and additional opportunities for climate change progress lie with incentivizing farmers to manage the carbon cycle.
We appreciate and support the steps taken by Bill C-234 to improve the Greenhouse Gas Pollution Pricing Act and ensure it is effective and equitable legislation. We believe the passing of Bill C-234 is critical to allowing our farmers to remain leaders in environmental stewardship without compromising our position in the world as producers of sustainable, nutritious food.
For more information, contact:
Tyler Brooks
Director of Communications and Stakeholder Relations
Ontario Federation of Agriculture
519-821-8883 ext. 218
tyler.brooks@ofa.on.ca