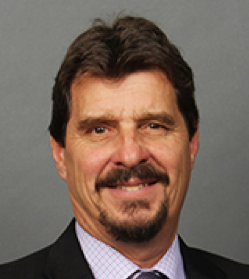 Mark Reusser, Vice President, Ontario Federation of Agriculture
Each year, farm leaders, industry stakeholders and government officials gather together to discuss key issues and priorities impacting Canadian agriculture at the Canadian Federation of Agriculture (CFA) Annual General Meeting. This year's event, although virtual, offered the chance to highlight Canada's agri-food sector, its contributions to the national economy and opportunities for economic growth.
As a Director for both the Ontario Federation of Agriculture (OFA) and CFA, I am always astounded by the similarities farmers across the nation share. CFA's virtual AGM created a wonderful medium for farmers with geographical and political differences to come together to learn that many of us face similar hardships. The AGM provides an opportunity to highlight these key issues and the chance to understand the unique needs and differences of each province. This understanding allows us to work together as a united front to evoke positive change for Canada's agri-food sector.
OFA is proud to be an active member of CFA, and work collaboratively to enhance the business of farming and produce prosperity for farmers nationwide. Annually, OFA board representatives participate in the meeting as delegates to engage in conversations on key priorities and vote on resolutions affecting the Canadian agri-food sector.
This year, OFA took the opportunity to bring six young farmers and local leaders from across the province to join the organization at the annual meeting. It was a fantastic opportunity, not only for OFA, but also for the young farmers involved as they had the chance to observe, engage and get a better understanding of OFA's involvement on issues at the federal level. Identifying young leaders in the agriculture community is extremely important, and I believe that it's our responsibility to cultivate potential leadership when it is present.
The agriculture industry thrives on strong leadership and OFA continues to prioritize succession planning and recruitment. We actively recruit individuals that showcase those skills and qualities to participate in meetings, campaigns or advocacy activities at the local, provincial and federal levels.
Resolutions are a vital way for delegates to advocate for sector improvements and vocalize needs. This year, OFA brought forward three resolutions pertaining to Private Grade Crossings, the Fisheries Act and the need for incentive programs for soil health and sequestration.
We were very happy with the outcomes of our resolutions, as it was a big win for our organizations. CFA delegates voted to have OFA's Private Grade Crossing resolution referred to a committee; OFA's Fisheries Act exemption resolution was carried with 98.51% in favour; and OFA's resolution on soil and sequestration incentive programs also carried with an amendment to reflect both the current and successor policy framework. We received positive outcomes with respect to our resolutions and believe their future implementation will greatly benefit our farm families and their businesses.
Another main priority for our organization is farmer mental health. Annually, CFA awards a recipient with the Brigid Revoire Mental Health Award. We were pleased to see that Deb Vanberkel, OFA's nominee, had been awarded this honour and recognized for her tremendous work on mental health. Vanberkel has been a champion for farmer mental health and is one of the founders of the Farmer Wellness Program, which is promoted in multiple eastern counties. The Farmer Wellness Program, which launched in February of 2019, was created to support the mental well-being of farmers by providing access to initial counselling sessions free of charge.
Another highlight of the meeting was seeing OFA's former President, Keith Currie, re-elected as 1st Vice President of CFA. Currie is a proven leader and has been a critical contributor federally and provincially. We know that he will continue to excel in his role and look forward to his future contributions to Canadian agriculture.
As always, OFA appreciates the opportunity to represent the best interests of our membership at the federal level. We will continue to advocate on behalf of our 38,000 farm families and look forward to another year of creating a stronger, united industry that will benefit Ontario farmers.
For more information, contact:
Tyler Brooks
Director of Communications and Stakeholder Relations
Ontario Federation of Agriculture
519-821-8883 ext. 218
tyler.brooks@ofa.on.ca