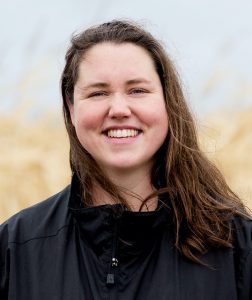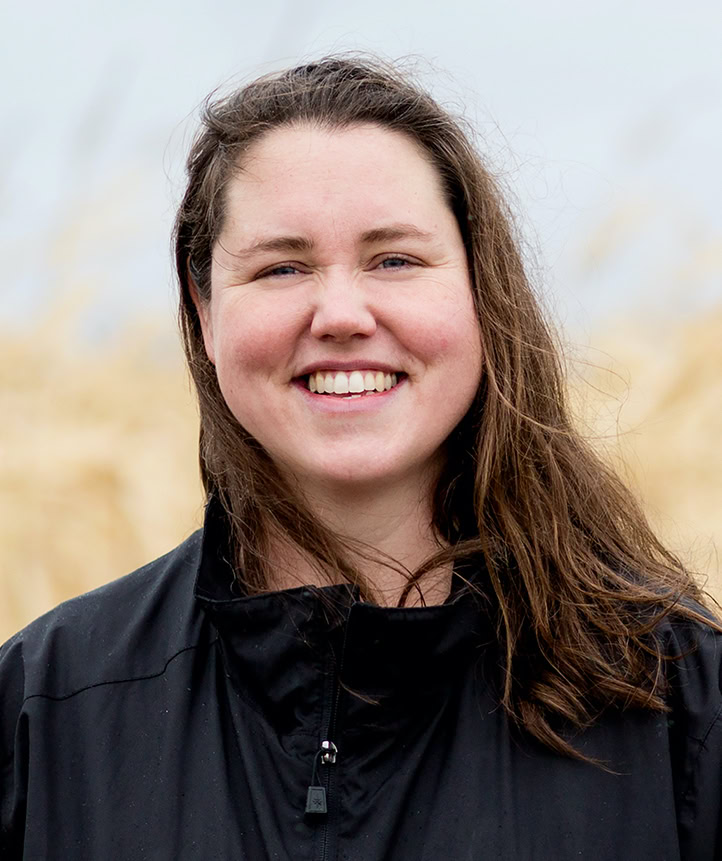 By Jennifer Doelman, Director, Ontario Federation of Agriculture
This year marked the return of the annual Ontario Federation of Agriculture (OFA) board tour after a two-year hiatus due to the COVID-19 pandemic. It's a highlight on the calendar of OFA board members as it gives us an opportunity to get an in-depth look at agriculture in a specific region of Ontario and learn about the issues and challenges facing our fellow farmers in that area.
I farm with my family in Eastern Ontario, and first joined the OFA board in November 2020 to represent members in Arnprior, Lanark, Ottawa and Renfrew. So this was my first time participating in this tour, which was hosted in the Niagara Region by the Niagara Federation of Agriculture.
Farmers in Ontario have many things in common, from dealing with weather and labour problems to managing soil health and working to keep our farm businesses profitable, but it takes opportunities like this tour to also highlight how very diverse our sector is, and how different regions of Ontario have very different issues, concerns and challenges.
Agriculture in Niagara Region is perhaps like no other in Ontario. Thanks to their unique climate, they're the heart of Ontario's grape and tender fruit (peaches, cherries, apricots, pears, plums and nectarines) sector and their proximity to both the U.S. border and major Ontario cities has led to a flourishing greenhouse industry, particularly for flower production. At the same time, that urban proximity creates many pressures.
Our day started at Andy Veenstra Farms in Sherkston, where the Veenstra family grows soybeans and wheat, raises beef cattle, and roasts soybeans that are sent to New York State for animal feed. This was followed by a tour of the Ceres Global Ag grain handling and storage facility on the Welland Canal at Port Colborne, where we learned about the logistics of grain handling and transport. Their prime location allows for easy access to the terminal via rail, water and road.
We also visited Pioneer Flower Farms, one of the largest bulb-forcing farms in North America and a highly innovative grower of bulbs and seasonal crops like peonies, hyacinths, sunflowers, chrysanthemums and more.
From there, we visited the orchards of Greenlane Farms at Vineland Station, where the Culp family has been farming for over 200 years and today specialize in peaches and plums, before ending our day at Creekside Winery in Jordan.
Professional development opportunities like this are invaluable in helping us do a better job as board directors, both for the members we represent in our own regions, but also on behalf of farmers across the province. I've been involved in agriculture my whole life, but it was fascinating to me to see the Welland Canal and learn about logistics issues and the pressures of farmland preservation in urban areas.
I've also come away with a new appreciation for the scale of our greenhouse production, the modern technology and innovation that drives so much of our sector, and how absolutely critical it is for farming businesses to have access to the same infrastructure that is taken for granted in urban areas.
Highly automated production, cold storage facilities or using smart farming systems, for example, are only possible if we have access to affordable energy, reliable high-speed broadband and networks of roads and bridges that will let us get our products to market.
There's one other aspect of these types of events that is invaluable and it's one that was much missed during the past two pandemic years: the ability to make personal connections. It's not just about getting to know my fellow OFA directors better – which in turn makes us a stronger team that's better able to work together – but also meeting people from other parts of the province.
I had the opportunity, for example, to sit next to a representative from Niagara's regional government at one of our stops. That's a political structure we don't have in Eastern Ontario, and it was interesting to get a better understanding of how farmers have to navigate many different local government and community environments across our province.
It's not easy to take several days away from the farm in the middle of a busy summer season, but this unique learning opportunity definitely made it worthwhile. My thanks and appreciation go to the Niagara Federation of Agriculture for hosting us and all the work they put into organizing and running the event.
For more information, contact:
Tyler Brooks
Director of Communications and Stakeholder Relations
Ontario Federation of Agriculture
519-821-8883 ext. 218
tyler.brooks@ofa.on.ca