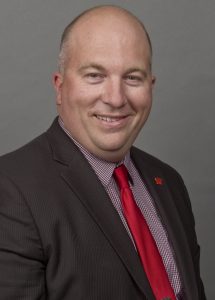 By Drew Spoelstra, Vice President, Ontario Federation of Agriculture 
Agricultural events are without a doubt an annual highlight for everyone in the sector. We circle the dates in our calendars, purchase tickets, plan day trips with loved ones, prepare livestock for exhibition and oftentimes strategically coordinate the demands of farm life around them.
For the team at the Ontario Federation of Agriculture tradeshows, fairs and agricultural events are where we physically connect with our membership. We value the time spent sharing conversations face to face over coffee, meeting our members and providing support on issues.
Agricultural events are also where we celebrate our membership and their accomplishments. They are where farmers showcase their crops, livestock and the next generation as rural children proudly exhibit in the show pen. It's where the city and consumers meet the best of the country.
In a normal year, our event season begins in January with the Southwest Agricultural Conference, and we engage with members across the province until the conclusion of the Royal Agricultural Winter Fair in mid-November.
COVID-19 continues to hinder in person gatherings and has led to another year of cancelled industry events. We wholeheartedly miss interacting with our farming families, commodity partners and industry stakeholders at in-person shows.
Historically, farming is an isolating career and the pandemic has further amplified the physical distance between us. We encourage everyone to keep communication lines open as we continue to navigate the pandemic. Keep in touch with friends, family, neighbors and coworkers to ensure everyone feels connected.
This month, we were notified of the in-person cancellation of Canada's Outdoor Farm Show, the International Ploughing Match and The Royal Agricultural Winter Fair. We know the level of planning, heart and dedication that goes into organizing these events. We share event organizer's disappointment and frustration of navigating all these uncertainties in order to maintain health protocols.
Agricultural societies have also had to cancel or pivot their events because of COVID-19. They rely heavily on funding raised by hosting large events and fundraising has been nearly impossible during the pandemic.
The provincial government's $1.1 million in additional funding announcement was welcome news to agricultural and horticulture societies impacted by the pandemic. Eligible agricultural societies can access up to $5000, whereas horticulture societies can access up to $1,500. The funding aims to help support agricultural and horticultural societies effected by cancelled events in 2020.
As the former President of my local agricultural society, I would like to thank the Ontario government for their support which will allow societies to invest in their facilities and maintain their footholds in the community. Hopefully, it will position them to come back stronger than ever once restrictions ease and we can celebrate all the wonderful things agriculture has to offer at fall fairs again.
Annual fairs play an important role in the community as they promote the rural way of life and showcase the sector's contribution to the community. They facilitate informal discussions about livestock, crops and modern-day farming practices through educational displays and exhibits. Most importantly, fairs bring both urban and rural together under one roof to celebrate the growing season.
It has been a long marathon for event organizers, agricultural societies and the farming community as we all wait for the greenlight to organize large gatherings safely again. Team OFA looks forward to exhibiting in 2022, when we can all be together celebrating our sector's and members' amazing contributions.
For more information, contact: 
Tyler Brooks
Director of Communications and Stakeholder Relations
Ontario Federation of Agriculture
519-821-8883 ext. 218
tyler.brooks@ofa.on.ca