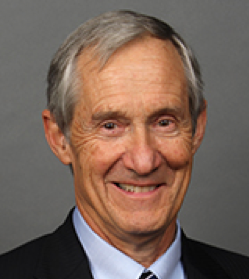 By Crispin Colvin, Director, Ontario Federation of Agriculture
The Provincial Animal Welfare Services (PAWS) Act came into effect January 1, 2020. This new statute replaces the Ontario Society for the Prevention of Cruelty to Animals Act, and brings with it an updated, more uniform approach to delivering animal welfare enforcement in Ontario.
The PAWS Act implements a provincially-funded animal welfare enforcement model, designed to protect animals from abuse and neglect, and creates uniformity across the province. The legislation introduces a new enforcement system for Ontario, headed by the Chief Animal Welfare Inspector, and includes trained animal welfare inspectors employed by the province. As a publicly funded animal welfare enforcement model, this revamped system provides for increased accountability, transparency and oversight by the government.
Last year, the Ontario Federation of Agriculture (OFA) worked closely with provincial livestock and poultry organizations and the government to develop this new animal protection model. Agricultural and government representatives collaborated together to create the PAWS Act, which will keep farmers and our entire industry accountable and responsible for the care and protection of animals in Ontario.
As farmers, we welcome this legislation to protect animals with stiff penalties and zero tolerance for animal abuse and neglect. We care about the health, safety, welfare and comfort of our animals and follow established national codes of practice for their care and handling. OFA, along with our members and industry partners, applauds the new PAWS Act which aligns with our standards of care for animals and welcomes an enforcement system that includes specially trained inspectors, strict penalties, and increased accountability and transparency.
The new legislation sets the strongest penalties in Canada for anyone who violates animal welfare laws. In addition to being subject to a code of conduct, inspectors will receive new and specialized training, including training in zoos, aquariums, livestock and equine care and handling. We look forward to specialized training for Crown prosecutors to aid in prosecutions for those accused of abusing animals. The model also provides a 24-hour call centre for reporting suspected cases of animal abuse or neglect, 1-833-9-ANIMAL (264625).
The PAWS Act is good news for all Ontarians. Our farmers who are proud of the care they provide their animals. Our agri-food industry partners who rely on our high standards of care as part of a safe value-chain. The government as a welcome partner in developing and enforcing the legislation. And the general public, who can be assured that our farm animals are safe, healthy and well cared for.
For more information, contact:
Crispin Colvin
Director
Ontario Federation of Agriculture
519-868-7317
Cathy Lennon
General Manager
Ontario Federation of Agriculture
519-821-8883