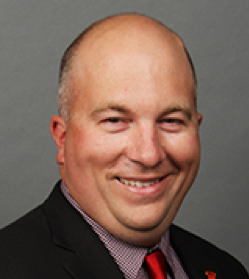 By Drew Spoelstra, Executive Member, Ontario Federation of Agriculture
As spring rolls on and the pressures of COVID-19 unfold, Ontario farmers are bracing for the full impact of this pandemic. Many sectors within the agri-food value chain are already dealing with significant ramifications of the virus – from labour shortages, excess product supply and reduced processing capacity, to raw dairy products being dumped, cancelled or reduced contracts and prolonged delays in feed and supply deliveries.
The agri-food industry anticipates more challenges as the growing season moves forward with the expectation that every farm and agri-business will be impacted to some degree by disruptions along the supply chain.
A drastic shift in consumer spending and shopping patterns at grocery stores along with unexpected overnight changes in markets like restaurants, schools, community and recreational facilities has required the entire food value chain to fundamentally rebalance the distribution of products. With an excess supply of fresh products and the fluctuation in consumer demand, many Ontario farmers and agriculture organizations are donating their goods to food banks and shelters in an effort to adjust to the new realities of our supply chain. Supporting Ontarians in need through COVID-19 offers a glimmer of light and positivity during an otherwise difficult situation for our industry.
The Ontario Federation of Agriculture (OFA) understands the transition to the new normal of the value chain will take time, but it's important to remember we are all in this together, and we are advocating for workable solutions to ensure production and processing across the agri-food sector is maintained. We are regularly engaging with our members and industry organizations for perspectives and insights on how COVID-19 is impacting farm businesses.
OFA members are sharing their concerns about accessing necessary inputs, safety and sanitation needs, veterinary supplies, livestock bedding and equipment parts. They are also concerned about access to farm services like agronomists, nutritionists, veterinarians and mechanics. OFA recognizes each service provider is making modifications to their businesses to keep their staff safe while serving the needs of their customers, and this new situation could result in some service delays.
CropLife Canada reports that most seed and early-season pesticides are already within the Canadian supply chain and there are no concerns about supply shortages at this time. The organization also notes their members throughout the supply chain have implemented a number of COVID-19 contingency plans to ensure employees are protected and farmers receive essential crop inputs in a timely manner throughout the growing season.
As the COVID-19 response continues to evolve, farmers may need to adopt new farm practices to manage social distancing, including video conferencing with crop specialists and sending high quality images of problem areas to their agronomists. Farmers are encouraged to be proactive and communicate with retailers to schedule deliveries and pick-ups of crop inputs.
The Ontario Agri-Business Association (OABA) offers suggestions for farmers to help the retail sector manage during these challenging circumstances.
Reduce the number of trips, visits and contacts where possible.
Maximize deliveries by considering what products could be delivered at the same time instead of separate shipments.
Provide a detailed description of where deliveries should be placed. And when deliveries arrive, do not meet with delivery staff – always maintain physical distancing.
We are all living in a period of adjustment and uncertainty. We can work together to keep our businesses and industry moving with as little disruption as possible. CropLife Canada reminds growers that our industry continues to adhere to public health recommendations regarding physical distancing and hygiene and is adapting how we do business to ensure farmers get the support they need as they head into the planting season. CropLife Canada and the plant science industry is also looking at what the longer-term impacts of COVID-19 might be and are watching how the pandemic develops in places like India and China, where a significant amount of pesticide manufacturing happens.
Spring is already one of the busiest, most stressful times on the farm. This year, we all need to work patiently and understand we're all affected in one way or another. If you have concerns about inputs and product availability, reach out to your supplier. If you're having a hard time managing stress or coping with the unexpected, reach out and talk to someone you trust or access mental health support at ofa.on.ca/resources/managing-farm-stress-during-covid-19. OFA is working with government leaders and industry organizations to ensure the challenges and frustrations faced by our members and everyone along the agri-food supply chain are heard and considered as new accommodations and decisions are being made every day.
For more information, contact:
Drew Spoelstra
Executive Member
Ontario Federation of Agriculture
905-379-5751
Cathy Lennon
General Manager
Ontario Federation of Agriculture
519-821-8883