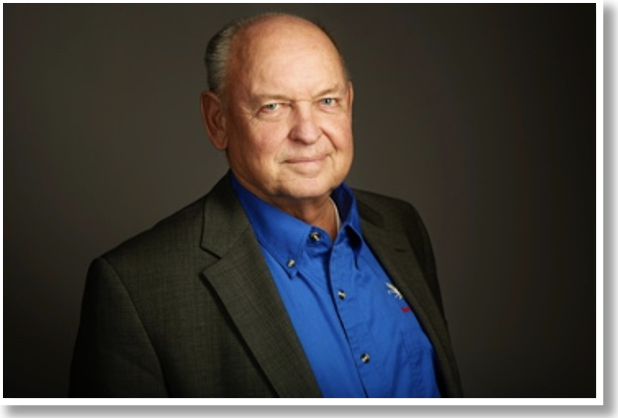 By Louis Roesch, Director, Ontario Federation of Agriculture
This week is Local Food Week in Ontario – an annual event where Ontarians are encouraged to eat local and enjoy the many different types of foods produced close to home. Although it's often marked with photos of freshly picked asparagus or strawberries that are now in season, it's an opportunity to celebrate the incredibly wide range of food we are able to produce right here in Ontario.
Did you know that Ontario farmers produce more than 200 different foods, from a wide range of meats and field crops like grains and soybeans to dairy, eggs, fish, honey and more? Whether fresh, frozen, processed, Ontarians can enjoy a large variety of healthy, high-quality food that is grown by Ontario farmers and processed locally.
I'm proud to be one of those local food producers. I farm with my family in southwestern Ontario between Chatham and Thamesville, where we raise our own livestock and grow crops. We have our own on-farm further processing meat plant, which is where we obtain all cuts of pork, beef and poultry. We also have our own government inspected on-farm egg grading station. As well as our own eggs, we also sell Ontario-made cheese, a whole range of canned goods and even popcorn grown in our area.
I'm also proud that we don't sell anything that is not a product of Ontario. We started our store to sell our own products to local consumers, and over the years, it's also become a way for us to support other farmers and food producers by carrying their products too. You'll find many local food businesses just like ours or farmers markets across Ontario where you can pick up everything you need for a local Ontario-grown meal all in one spot.
As you can probably tell, local food is very important to our family, but to us, it also means community. Through our store and our catering business, we get to know and interact with a wide range of people both locally and a little further afield – brought together by a shared appreciation for good, local food. We appreciate the public's interest in local food, which has been and continues to be a cornerstone of success for Ontario agriculture.
At the Ontario Federation of Agriculture (OFA), we encourage Ontarians to shop locally and enjoy local food all year round. Shopping local means you're supporting farms and businesses in your community, which in turn means jobs in the agri-food sector and in rural Ontario, and the economic growth and prosperity they contribute to our entire province.
Consider this: our agriculture and agri-food sector contributes an estimated $47 billion to the provincial economy every year, and employs more than 10 per cent of Ontario's workforce. That makes local food a big deal in Ontario, and every local food product that Ontarians buy supports farm and food businesses of all sizes across our province.
Our local federations of agriculture also play a key role in promoting local food as well and helping connect consumers with farmers and food businesses in their areas. In my region of Chatham-Kent, for example, I was part of an initiative by our local federation of agriculture to create Buy Local! Buy Fresh! maps and a website to introduce and guide consumers to local food and farming businesses to help them enjoy a true farm-to-table experience.
You can find out what's available in your area through a quick Internet search or by visiting the websites of Farm Fresh Ontario or Farmers' Markets Ontario.
At OFA, we also believe strongly in helping the next generation of Ontario consumers get to know and appreciate local food. Our Six by Sixteen initiative helps teach young people to find local food, make healthy food choices and learn how to cook – with the goal of being able to prepare six nutritious meals by the age of 16.
In honour of Local Food Week, keep an eye on our social media channels this week to learn more about Ontario's local food system and the great food products grown and produced here in Ontario.
For more information, contact:
Rachelle Kerr
Communications Coordinator
Ontario Federation of Agriculture
519-803-4957
rachelle.kerr@ofa.on.ca