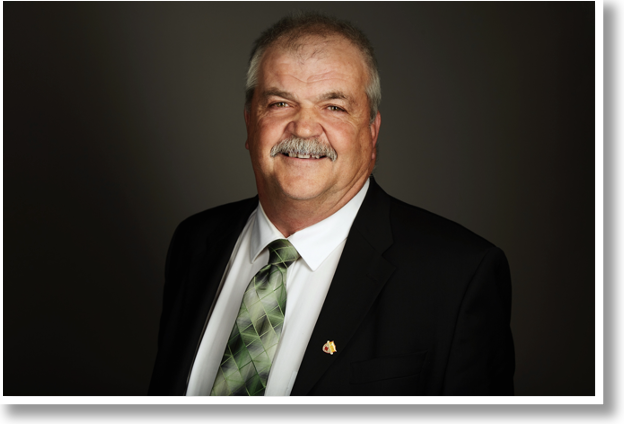 By Paul Maurice, Director, Ontario Federation of Agriculture
Last week marked the annual conference of the Rural Ontario Municipal Association (ROMA). For an advocacy organization like the Ontario Federation of Agriculture (OFA), the ROMA conference is a key event on the annual calendar. It's where rural municipal leaders, rural stakeholders and government representatives come together to meet, network and discuss issues of importance to rural Ontario.
Although our members are farmers, OFA also advocates on behalf of strong rural communities. That's because we know that in order to keep agriculture profitable and productive, we need the rural communities that support our farm businesses to be healthy, vibrant and viable.
I farm with my family in Simcoe County, a municipality with both rural and large urban centres. As a member of the OFA's provincial board of directors, I also represent farmers in Peel and York Regions – two municipalities that are very familiar with dealing with urban-rural pressures.
Last week, I was one of the OFA representatives at the ROMA conference and it was an excellent opportunity to meet with elected officials and staff from provincial government ministries and municipalities across Ontario.
We had many conversations on issues that matter to farmers and rural communities, including farmland preservation, agricultural policy and farmer mental health – but it was also a chance to be able to just generally talk about the agriculture sector and give people a greater understanding of what we're all about. It is truly a valuable experience to be able to have these interactions and discussions in a less formal setting.
After all, our industry contributes $47 billion annually to the provincial economy, employs 10% of Ontario's labour force, and exports nearly $20 billion in agri-food products every year. Those are significant numbers that underline the critical importance of farming to the economic engine of Ontario – and why agriculture and rural communities need investments and distributed economic development to support continued strength and growth.
A key component of that is improving rural infrastructure and services to create job growth, build affordable communities and ensure we have a sustainable food production system. Rural Ontario needs investments into rural roads and bridges, reliable and affordable high speed internet, access to affordable energy and increased social infrastructure like local schools, health care and community centres. All of these are essential to attracting and keeping people in rural communities.
Growing the agri-food sector also means housing affordability and long-term land use planning. We encourage governments to do this by committing to farmland preservation, supporting smart growth in our urban centres, and ensuring that we are protecting the agricultural and environmental lands we depend on for local food production. Affordable housing can help businesses attract much needed workers, offer growth opportunities for our communities and positively impact the decision-making of young adults looking to make a purchase on their first home.
And finally, we believe in improving economic
development and community health. Increasing agritourism and local food offerings in our communities encourages more people to participate in outdoor activities, learn where their food comes from, improve their mental health and wellbeing, and increase their connection to the food, flowers, fibre and fuel grown right here in Ontario.
It's been a year since OFA, with the financial support of the provincial and federal governments, launched the Farmer Wellness Initiative. This program offers free mental health counselling and supports for Ontario farmers and their families – 24 hours a day, 365 days a year. There's long been a need for such a resource and given the level of interest I saw being shown by ROMA conference attendees, it's one that is striking a positive chord.
As a farmer, I was also pleased to see a new level of enthusiasm for agriculture from the many people I spoke to, why it matters, and what needs to be done to protect it. It's been very important to me for many years to give Ontarians opportunities to learn more about farming and to have conversations that will help deepen that understanding.
For OFA, that's where the value lies in attending events like the ROMA conference: it gives us an opportunity to share our messages, but also lets us get a better understanding of where elected officials and policy makers are coming from. Working together will help us ensure Farms and Food Forever for the benefit of all Ontarians.
For more information, contact:
Tyler Brooks
Director of Communications and Stakeholder Relations Ontario Federation of Agriculture
519-821-8883 ext. 218
tyler.brooks@ofa.on.ca