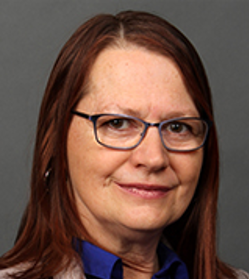 By Debra Pretty-Straathof, Director, Ontario Federation of Agriculture
Safety on the farm is important every day of the year. The Canadian Agricultural Safety Association designates one week in March each year to celebrate ag safety week and raise awareness of the importance of working safely on farms.
This year, Ag Safety Week runs March 15-21. The Canadian Agricultural Safety Association is focusing on safe and strong farms in 2020 by promoting messaging and tips to help everyone be stronger and promote resilience. Specific themes this year include growing safety on the farm, growing wellness on the farm and growing resilience on the farm.
Farm safety is everyone's responsibility. To learn more about safety tips for your farm, watch videos or download helpful safety discussion tools, visit agsafetyweek.ca. The website is designed to help farmers talk about safety concerns on farms, assess on-farm hazards and tips for developing an emergency preparedness plan. The online resource is full of practical hands-on and discussion guidelines for raising awareness and making farm safety a top priority.
The Ontario Federation of Agriculture (OFA) encourages all our members to use these online resources to talk about safe farm practices and help make every week about farm safety. Host a farm safety discussion with family and employees, make everyone a part of your farm's safety by assigning responsibilities like safety assessments, and make the time to talk about how everyone is feeling and handling the day-to-day stresses or challenges of the farm. Keeping everyone safe on the farm also means checking in on the emotional and mental well-being of family members and employees.
The added pressure of the current COVID-19 pandemic – and with planting season already underway in parts of the province – means it has never been more important to make safety a priority. We know farmers across the province and across all commodities are working hard to continue delivering a safe and consistent food supply. Let's be sure to always keep farm safety at the top of our list.
Farm and road safety is a top priority for OFA and we continue to develop resources and campaigns to promote safety and awareness as we head into the busy spring season. OFA has also launched a farm safety photo contest as another way to encourage farm safety. We're asking members and their families to submit photos that demonstrate farm and road safety at work on their farms. For more information about the photo contest, visit ofa.on.ca/photocontest.
Farming and rural lifestyles have their own unique safety and health challenges. Marking this week is an opportunity for the broader agricultural industry to promote and champion farm safety too.
Here's to safe and strong farms this week and every week in Ontario, and across Canada.
For more information, contact:
Debra Pretty-Straathof
Director
Ontario Federation of Agriculture
613-371-8840
Cathy Lennon
General Manager
Ontario Federation of Agriculture
519-821-8883