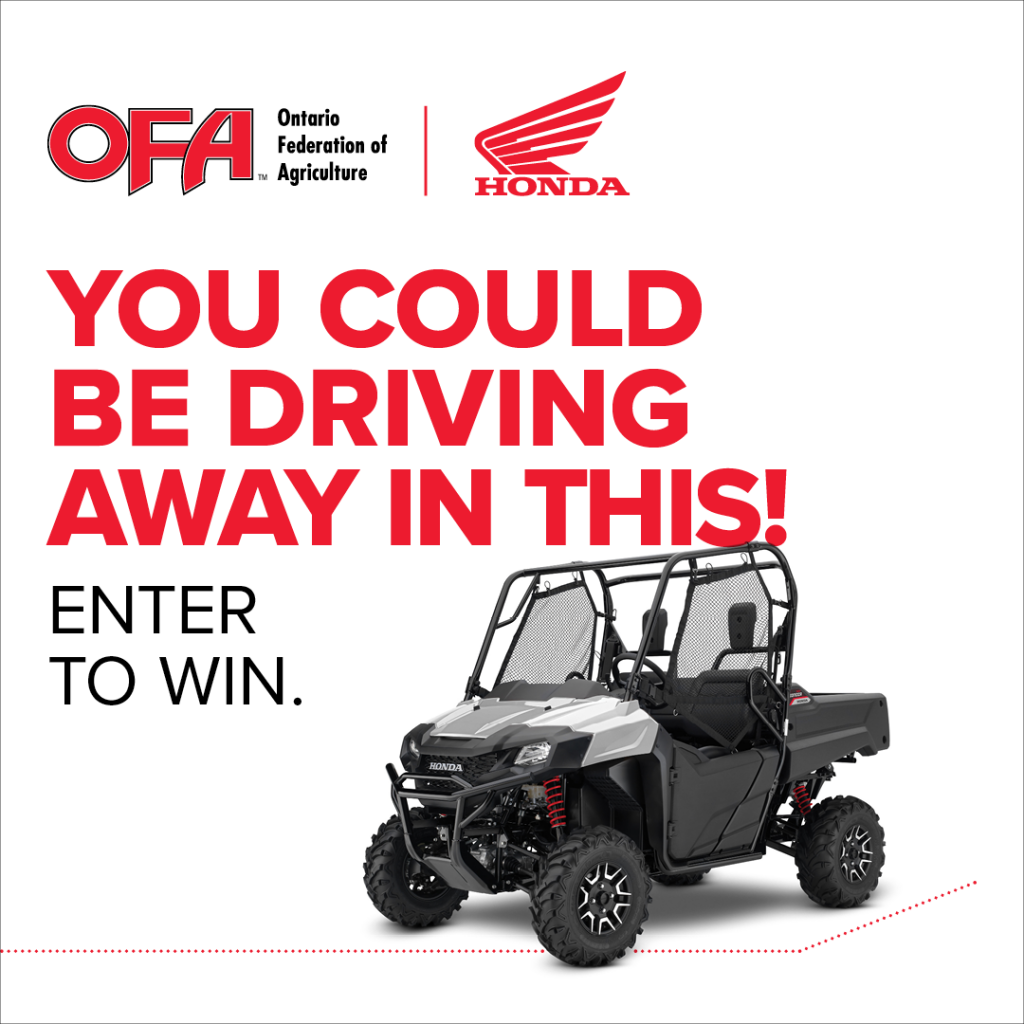 OFA members: time is winding down for your chance to win 1 of 3 great Honda prizes, including the grand prize of a brand new 2020 Honda Pioneer Side-by-Side 700M2DLX.
OFA members who enter the draw also have the chance to win an electric start generator or an outdoor power tool. The contest is open to OFA's farm business (FBR) and individual farm members (IFM). Each member is eligible to enter the contest only once and there can only be one entry per FBR membership or per IFM.
Enter today for your chance to win:
Grand Prize – 2020 Honda Pioneer Side-by-Side 700M2DLX
2nd Prize – Honda EU3000iS Electric Start Generator
3rd Prize – Honda C435 GX35 VERSATTACH Powerhead with Brush Cutter attachment
Fill out an entry form today at ofa.on.ca/hondadraw.
The deadline to enter the draw is October 30, 2020.
To experience the Honda difference, click here to learn more about preferred rates and special discounts on Honda ATV, Side-by-Side, and power equipment products.