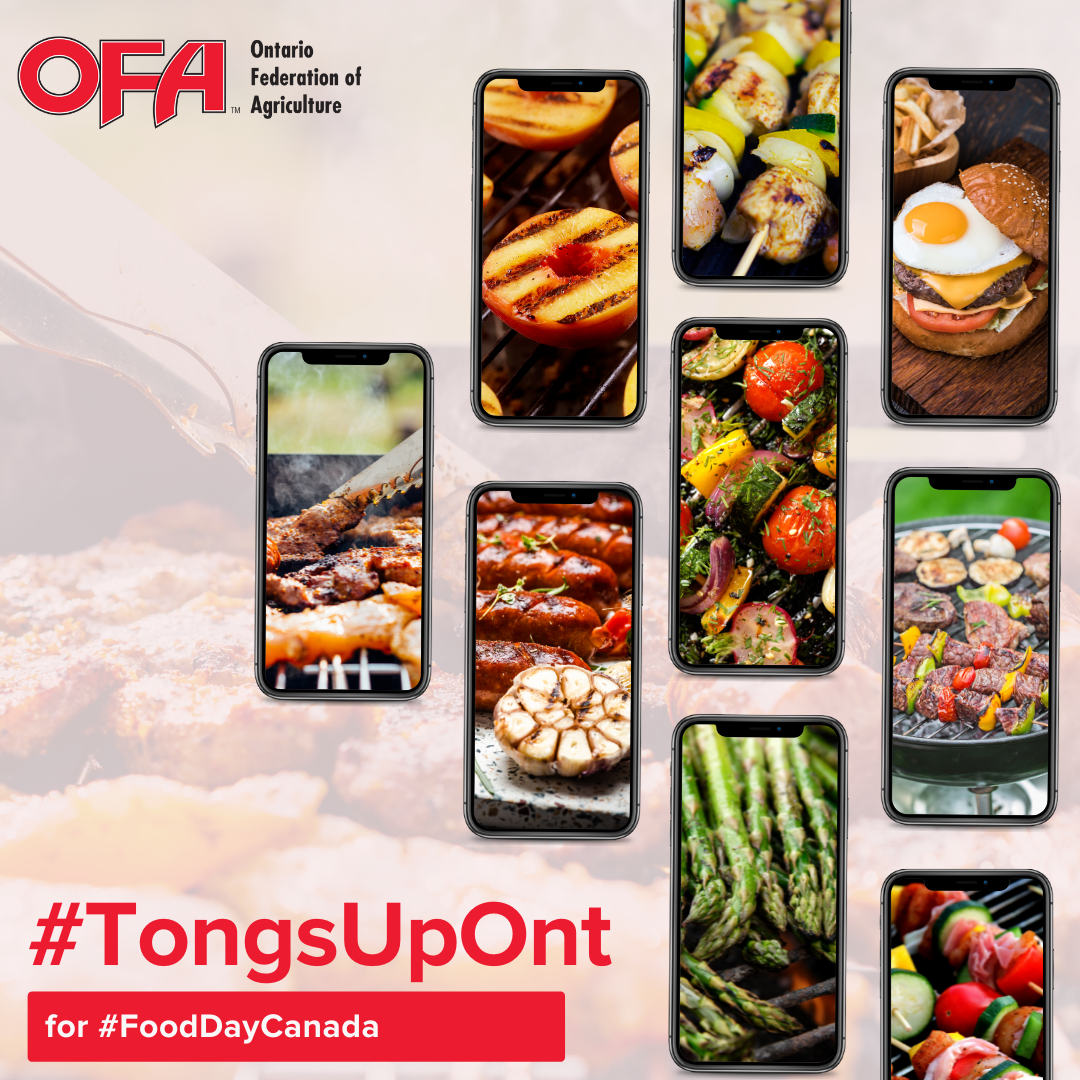 Food Day Canada is two weeks away and OFA has developed a "Tongs Up Ontario" social media campaign that will challenge Canadians to source local ingredients for a BBQ lunch or dinner.
This is a fun and inclusive challenge that we encourage everyone to take part in.
On July 31 snap a picture of your locally sourced BBQ meal and share it to social media with the slogan #TongsUpOnt for #FoodDayCanada.
We encourage you to tag Ontario commodity groups that are included in your meal as well.