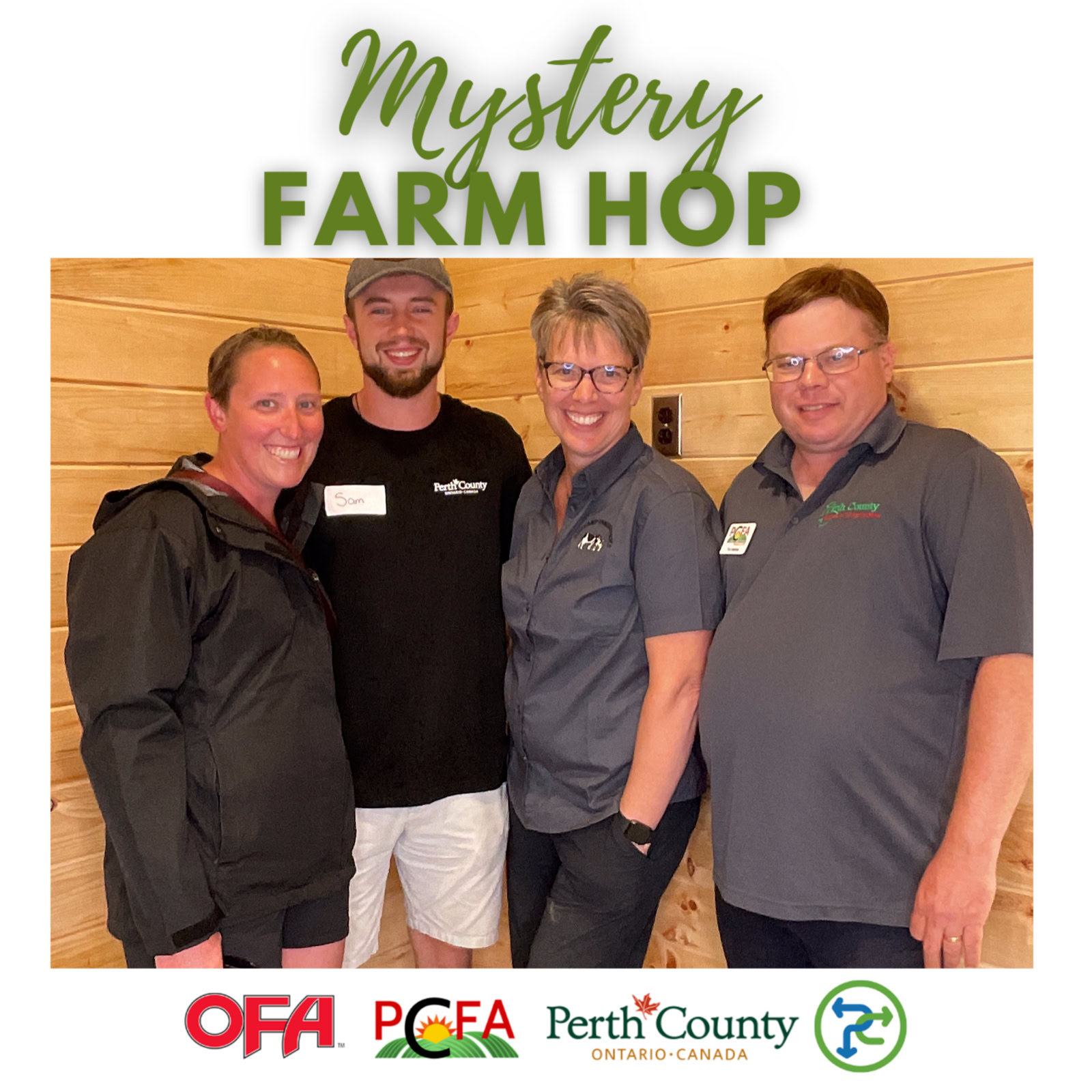 Project Name: Perth County Mystery Farm Hop
Project summary and highlights:
The goal of the project was to promote local food to our urban neighbours.
Project details:
Tickets for busses were sold in advance (Utilizing Perth County's pre-existing PC Connect transit system)
4 different start times from Stratford throughout the day
One bus will be dedicated to MP,MPP and municipal councillors and staff.
Once at a farm stop they were offered a tour and a chance to either eat Perth County food that the farm produces or make a bouquet of Perth county flowers to take home.
Busses are to run every half hour between farms allowing participants to remain at the farm as long as they wanted.
PCFA members were at farms to answer questions and make sure participants meet the last time slot for their bus.
Commodity groups handed out food for participants to try.
Perth County Economic Development will be donated their time in organizing the event.
How were funds used:
Funds were used to cover the cost of busses, shirts, cooler bags to hand out at farms, printing, porta potties, summer student labour. We partnered with PC Connect and Perth Economic development and they contributed Labour in kind and $5000 to cover costs for host farms.