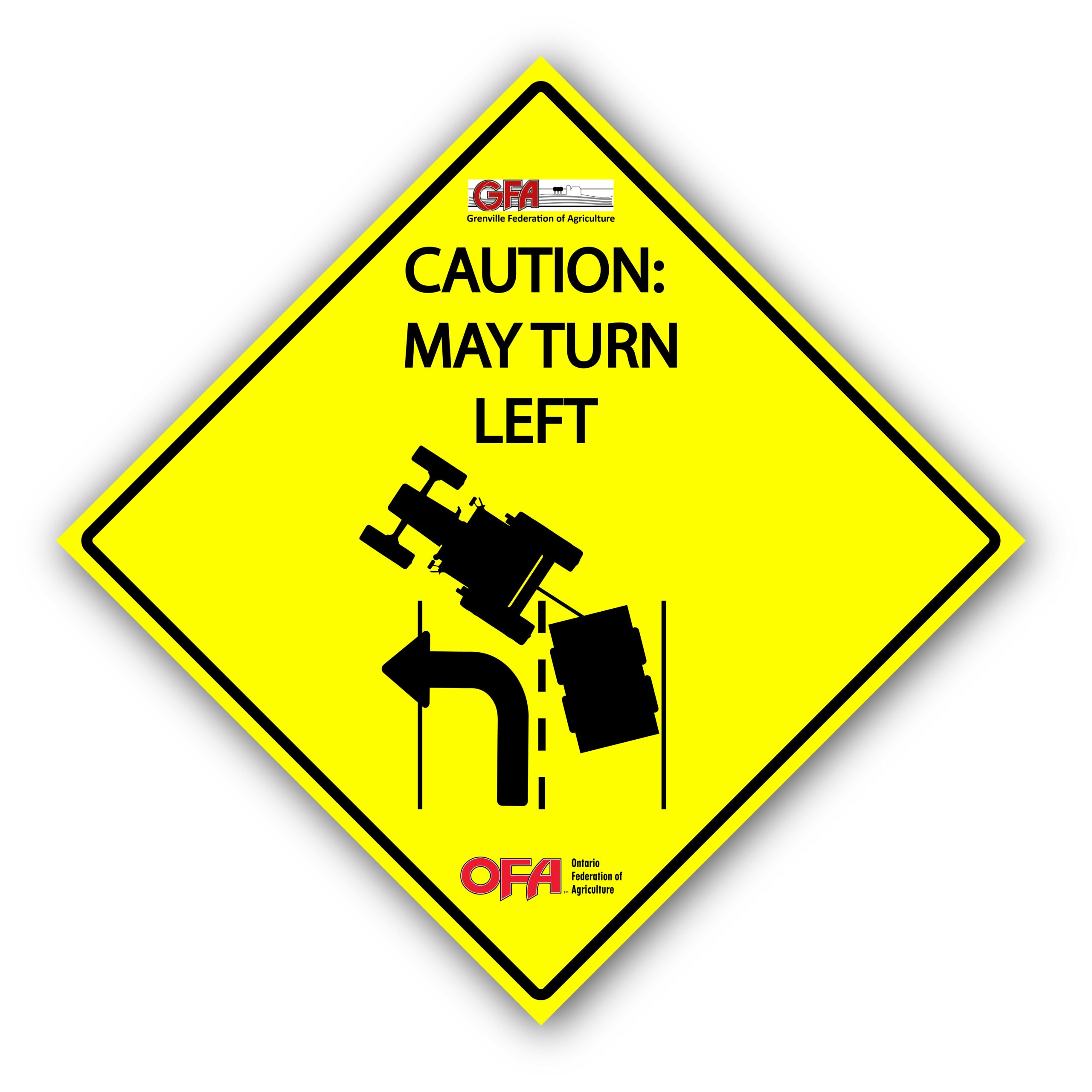 Project descriptions:
The funds were used by purchasing "caution may turn left" signs to paste onto large farm equipment.  These will be handed out to members at events and meetings such as the AGM/Regional meeting.  As well as given to the local farm equipment dealers for sale of new equipment and/or repair of equipment if the farmer/member allows it.  Some may not wish to participate.  We will request a list of names of farmers who allowed the signs to be affixed on their equipment.
Grenville Federation is a strong supporter of the local food banks.  Over the years they have raised over $100,000 by growing and then selling the crops.  The bulk of the funds are distributed to several food banks in Grenville county.  This project would not be possible without the generous support of volunteers, seed, fertilizer, spray, and other vendors who provide inputs for free or a greatly reduced cost.  A new vendor this year is a fuel supplier.  They have donated some fuel towards the cost of planting and harvesting the crops. To recognize these generous sponsors, it was decided to install signs at the various field locations to recognize these sponsors so others can recognize the generous support the community gives towards this project.