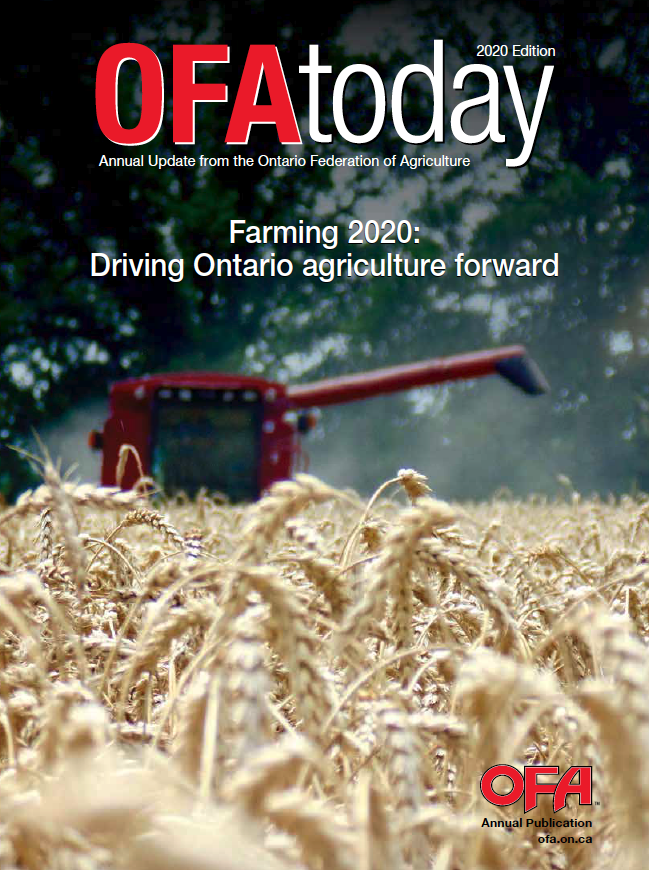 The Ontario Federation of Agriculture (OFA) has published its 2020 edition of OFA Today magazine. The annual publication, which hit OFA member mailboxes this week, is a valuable resource for communicating with our members on key issues and activities affecting their farm businesses.
Inside this year's edition, you'll learn more about recent OFA projects, initiatives and activities we've been involved in over the past year, updates on government legislation impacting Ontario farm businesses and key priorities for the organization as we move forward through 2020.
The magazine also focuses on OFA's advocacy and government relations work, federal government priorities following the 2019 election, recap of agricultural policy work, Member Service Representative (MSR) profiles and an exclusive Q & A with OFA General Manager Cathy Lennon.
OFA Today is distributed to all OFA members with their February issue of Better Farming magazine. If you did not receive your copy of the magazine, please contact Member Relations at 1-800-668-3276.