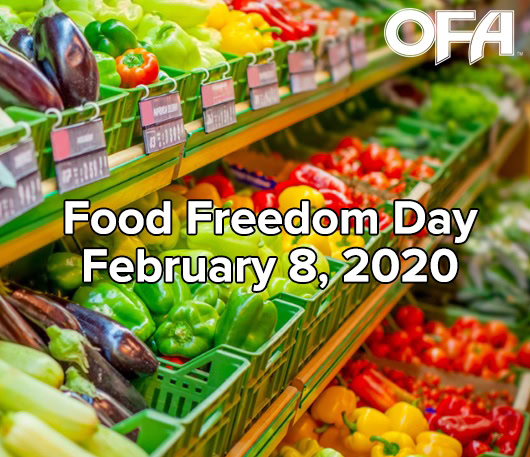 This year, Food Freedom Day in Canada is February 8, 2020. Food Freedom Day, which was coined and calculated by the Canadian Federation of Agriculture (CFA), marks the date the average Canadian will have earned enough income to pay for their grocery bill for the entire year. It takes 39 days for the average Canadian to earn enough money to pay for their food for the year.
CFA calculates Food Freedom Day by taking Canadians' total expenditure on food and beverages and dividing it by the total Canadian household disposable income to create a percentage. CFA then determines what this percentage of the year is, by day. In 2019, Canadians spent 10.9% of their disposable income on food and beverages, which equates to 39 days, or February 8th.
Food Freedom Day also serves as an annual reminder that as Canadians we are fortunate to have access to an abundance of fresh, healthy, safe and affordable food choices.