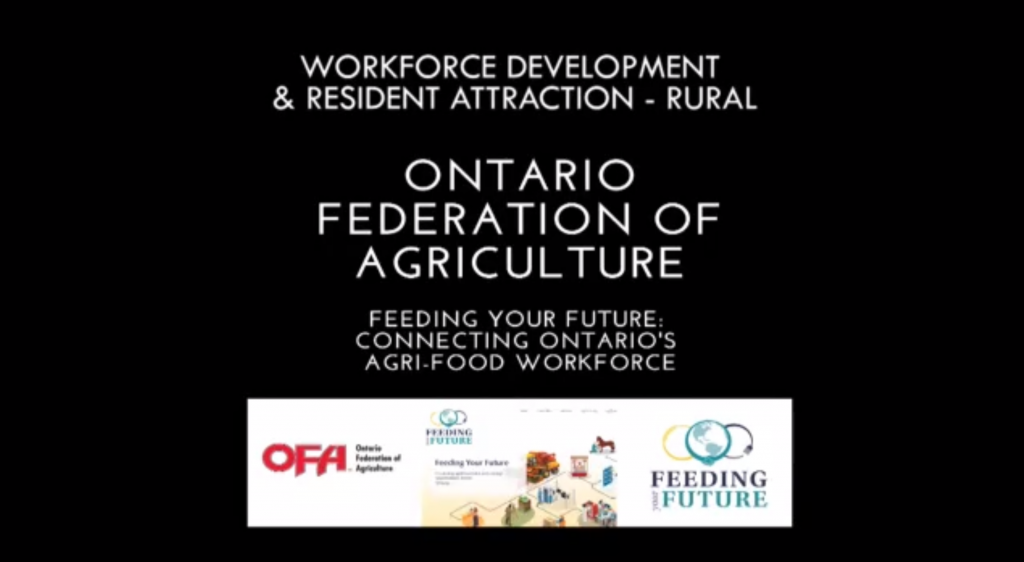 To keep Ontario's food supply chain strong during the COVID-19 pandemic and beyond, employers in the agri-food sector need support to recruit, train and connect workers to in-demand jobs. To address these challenges and opportunities, the Ontario Federation of Agriculture (OFA) launched a project called Feeding Your Future: Connecting Ontario's Agri-Food Workforce.
This project was recently awarded an Economic Developers' Council of Ontario (EDCO) Award of Excellence at EDCO's virtual 64th Annual Conference in the workforce development and resident attraction (rural) category.
The initiative includes virtual career fairs, informative webinars, marketing and promotions and unique agri-training opportunities. OFA also partnered with AgCareers.com and CareersinFood.com to provide an enhanced job matching concierge for farmers and food and beverage processors to set up an online account, post job openings, and manage applications.
The foundation of the project's success is built upon industry and community partnerships, and government commitment. The significant financial investment from the provincial and federal governments ensured that the project was province-wide in scope and reached agri-food employers from field to fork.
Alongside commodity organizations, local economic development groups, and training and educational organizations, OFA is proud of the milestones achieved in 2020, and looks forward to another impactful year. To learn more, visit feedingyourfuture.ca.
This project was funded by the Canadian Agricultural Partnership, a five-year federal-provincial-territorial initiative.