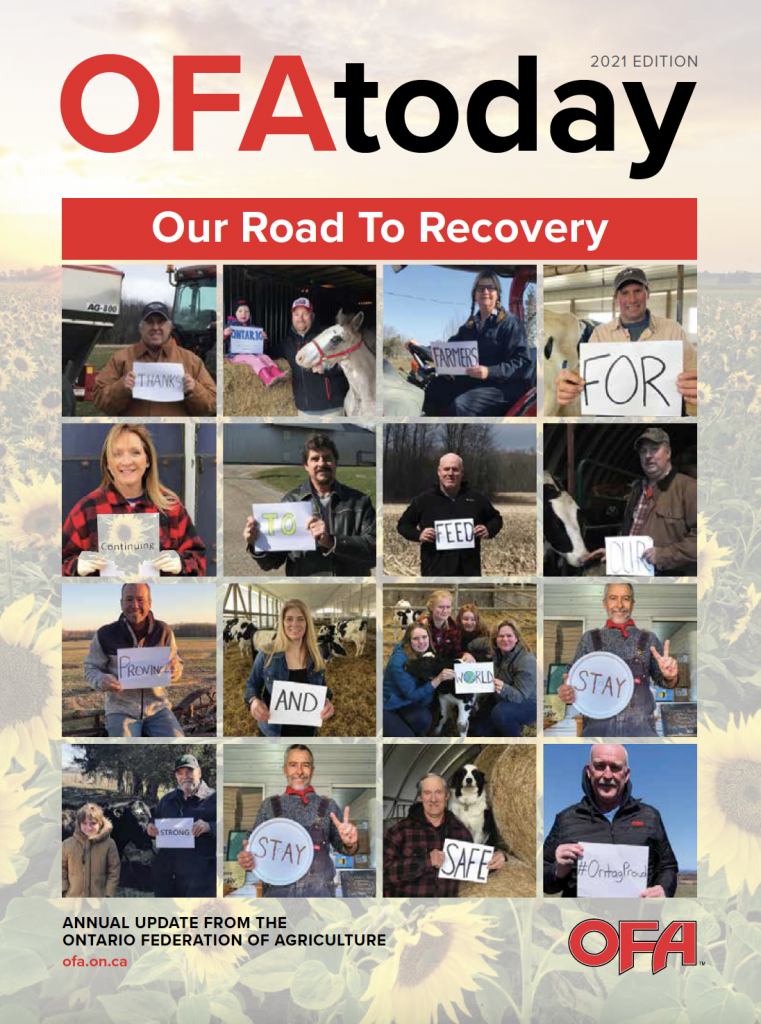 OFA is excited to present our 2021 edition of OFA Today magazine. The annual publication, which hit OFA member mailboxes this week, offers the perfect opportunity to reflect on the many challenges and obstacles we've overcome this past year as well as celebrate our successes and achievements. It's also a chance to highlight our resilience and perseverance as an industry and how, together, the agri-food sector has remained strong through a year of uncertainty and unpredictability.
This year's edition was created with a different perspective. Although we continue to provide updates on key issues and priorities impacting our 38,000 farm family members, the intent was to showcase some of the good news stories as a result of the pandemic and put a spotlight on the great work of our farmers, industry partners and key stakeholders.
Inside this publication, you'll read about the many successes and challenges our industry has faced amidst a busy year caused by the COVID-19 pandemic. We celebrate organizational wins and share stories of positivity and generosity about farmers, organizations and community members.
OFA Today is distributed to all OFA members with their February issue of Better Farming magazine. If you did not receive your copy of the magazine, please contact Member Relations at 1-800-668-3276.