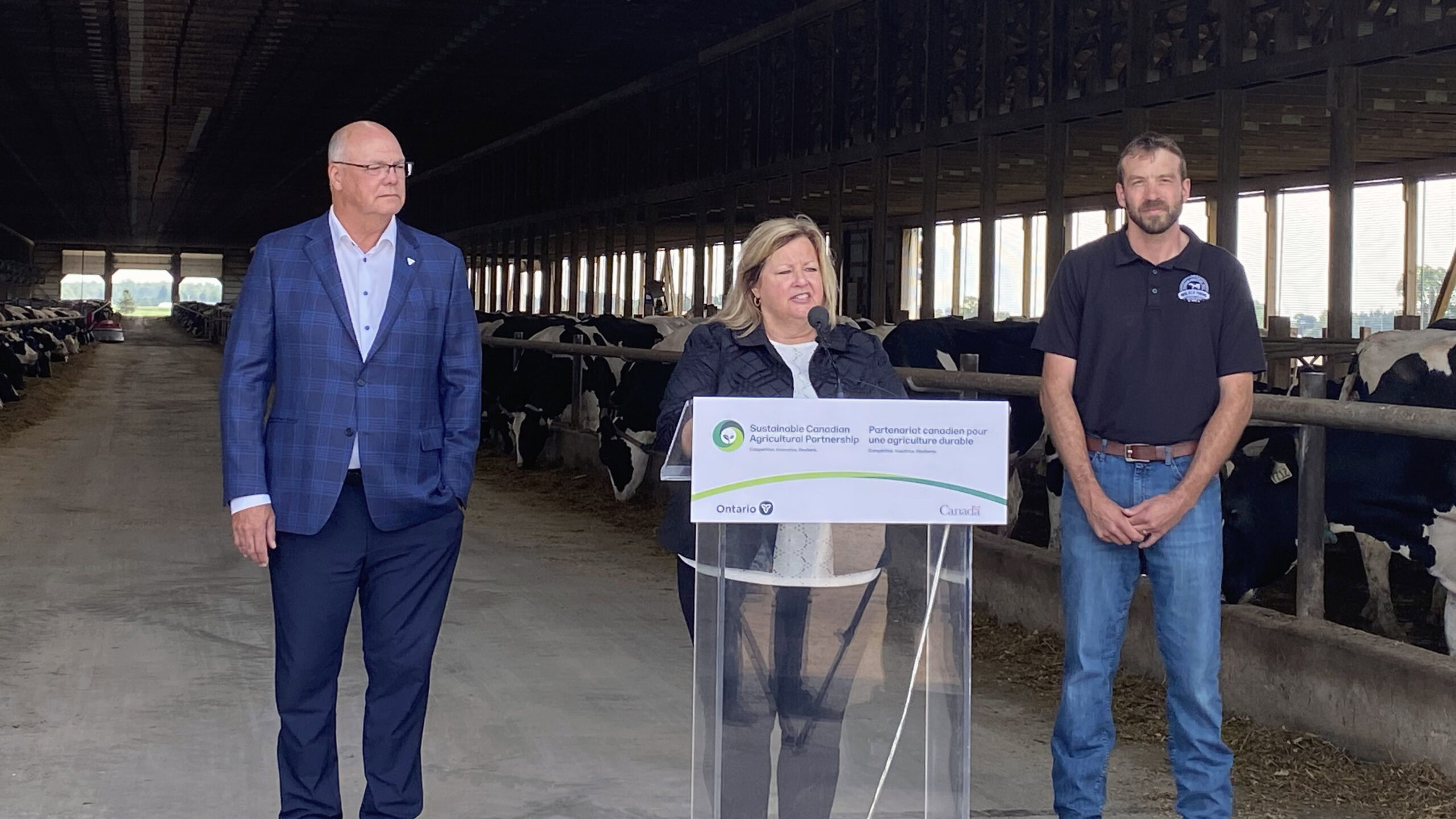 OFA was in attendance at Walker Farms in Aylmer earlier this week for the announcement of a new support program aimed at enhancing biosecurity and risk preparedness in the agri-food sector.
The governments of Canada and Ontario are investing up to $7.5 million through the Sustainable Canadian Agricultural Partnership to help eligible agri-food businesses improve animal health and welfare, plant health, and food safety in their sector.
The Biosecurity Enhancement Initiative is a new, cost-share offering that is designed to help farmers, processors, and other farm-supporting agri-food businesses enhance operational resilience and improve public trust in the food supply system.
"The Biosecurity Improvement Initiative marks a significant stride towards bolstering our agri-food system's resilience, while reinforcing agriculture's commitment to safeguarding plant and animal health throughout the entire value chain," said Peggy Brekveld, President of the Ontario Federation of Agriculture. "We are pleased to see this initiative announced and believe it fosters greater public trust and consumer confidence, showcasing our unwavering dedication to producing safe, high-quality agricultural products."
For more information, read the government news release here.