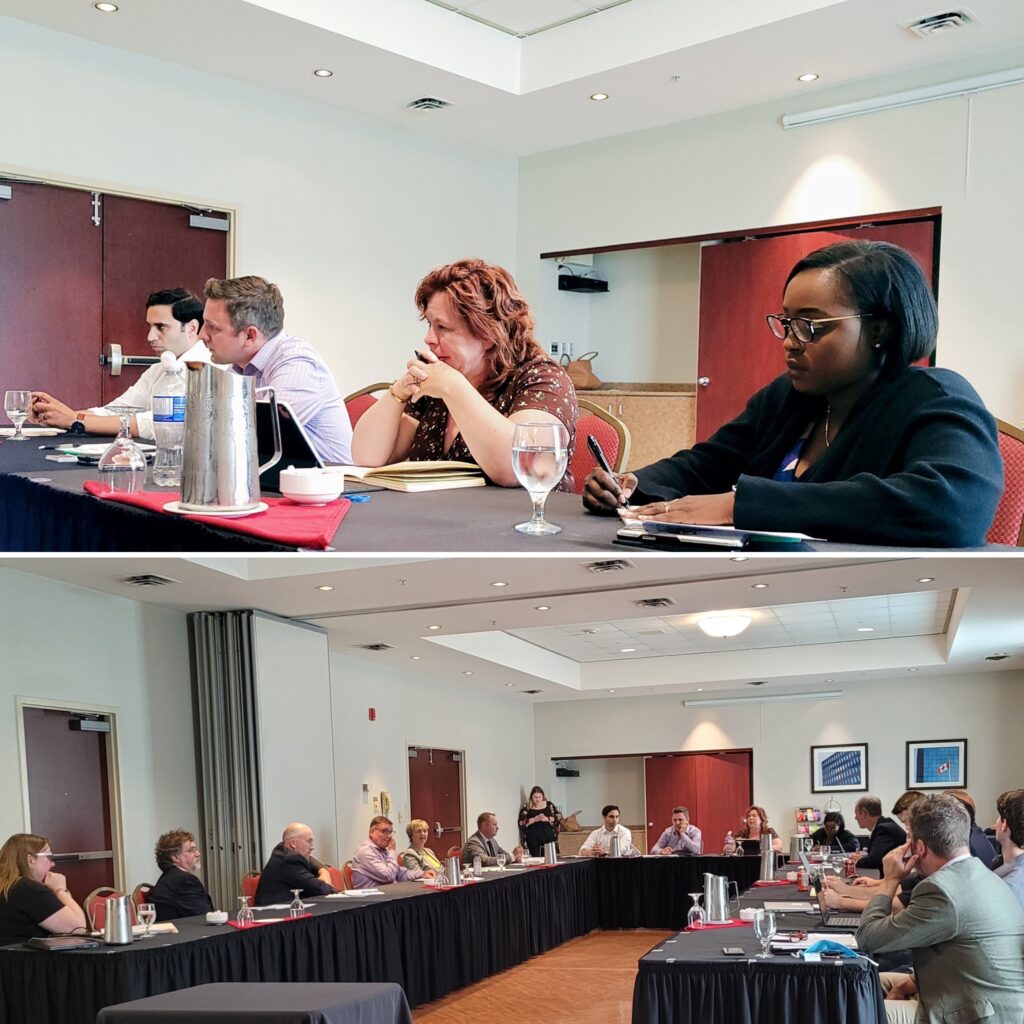 Agricultural community stakeholders recently welcomed the opportunity to attend a roundtable meeting with Francis Drouin, Member of Parliament for Glengarry-Prescott-Russell, who was representing the Hon. Marie-Claude Bibeau, Minister of Agriculture and Agri-Food, to discuss the vital role Canadian farmers play in our global food supply chain. We appreciated the willingness of MP Drouin to sit down with OFA representatives and industry stakeholders to have an open dialogue and listen to our concerns on this issue.
A focal point of the meeting was to learn more about the steps taken by the federal government to penalize Russia in response to their violent invasion of Ukraine, including the implementation of international sanctions and tariffs. It's clear that Russia needs to be held accountable for their actions, but we don't want it to come at the cost of Canadian farmers and our food supply chain. We can be part of the solution for alleviating worldwide food shortages with our high-quality, nutritious and reliably produced food, fibre and fuel products.
OFA works hard to build and maintain relationships with industry stakeholders and government policymakers to ensure agriculture has a voice at the table and is well-represented when new policies or regulations are being considered. OFA values its connections and partnerships with industry organizations, and elected officials, and believes that working together towards a common goal will help generate a result that greatly benefits Canadians, farmers and the food supply chain.
Collectively, we will continue working on behalf of our membership towards an answer that best serves the agricultural community. The conversations on this issue are ongoing.