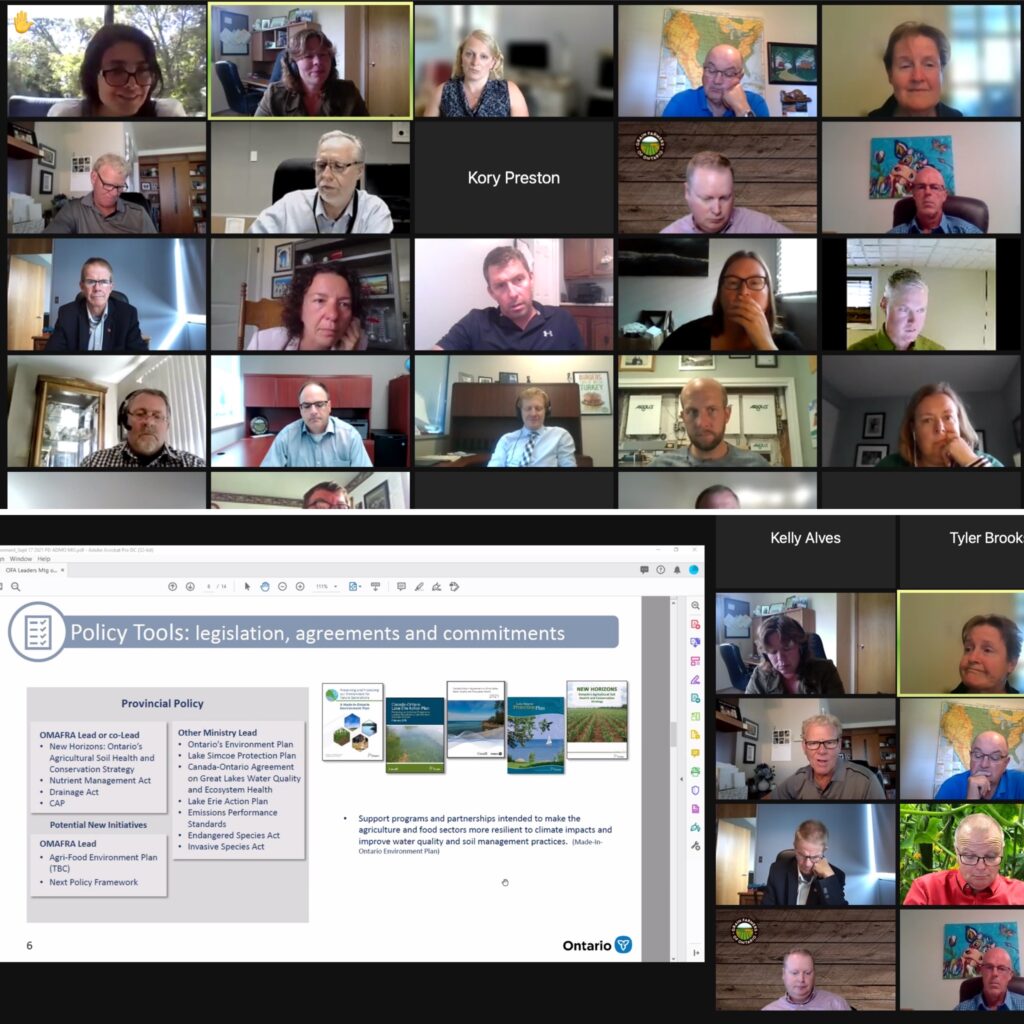 On Thursday, September 16, OFA hosted a roundtable meeting with Ontario agriculture leaders and Deputy Minister John Kelly, Agriculture, Food and Rural Affairs to discuss the farm environmental agenda and agriculture's role in maintaining a sustainable environment.
The meeting was well-attended and provided an opportunity for industry leaders and representatives to engage in a discussion on the current status of the Made in Ontario Environment Plan. A detailed presentation on short and long-term priorities was followed by an insightful discussion about shared interests, values and ways in which industry and government can work together to address concerns and opportunities.
OFA and industry partners appreciated the opportunity to engage with Deputy Minister John Kelly and representatives from OMAFRA. We look forward to future collaboration to ensure Ontario's environment remains a productive, viable resource for food production.