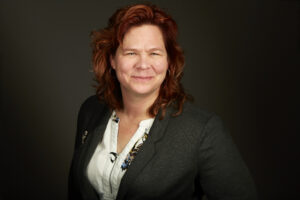 By Peggy Brekveld, President, Ontario Federation of Agriculture
For Ontario's largest general farm organization, it almost goes without saying that the last year has been a busy one. I've served as president of the Ontario Federation of Agriculture for three years, and as I look back on the last 12 months, I'm proud of the many places we've been able to speak, present, comment and testify to share the voice of agriculture and help make things better for farmers in Ontario.
This includes important discussions on food security, fertilizer, taxation, environment, farmland preservation and ensuring our ability to take care of animals, and although many of those conversations are ongoing, I'm also proud of the wins we were able to chalk up this year.
The provincial government announced funding for soil health, veterinary capacity and rural infrastructure; we were able to help ensure that federal fertilizer tariffs paid by farmers were returned back to agriculture; and a federal bill expanding carbon tax exemptions for farmers is now before the Senate.
As well, a broad-based coalition of farm and agricultural organizations joined together to convince the province to not proceed with its three-lot severance proposal, and farmland that was designated for development is now returning to agricultural zoning in the Greenbelt.
Another highlight is the ongoing work in promoting farmer wellness and the mental health services and supports that are now available to all Ontario farmers and their families for whatever issues they may be facing.
Our organization continues to support and share mental health awareness in whatever ways we can, from a conversation with a friend or a member, running a media campaign or working a booth at an event. If we can make a difference in some way, OFA wants to do that.
I must emphasize that the OFA did none of this alone. We have worked closely with many different partners in all these discussions, and we've found ways to engage with organizations and businesses that we haven't in the past – working together makes all of us stronger.
This past year has the been my last as OFA's president and as I step down from leading this organization this week, I can't help but reflect on the last three years of being a leader during both COVID and non-COVID times. I became president during a global pandemic, which brought tremendous change and challenge for all of us, but also pushed us to do things differently. Connection with our farmers and our local federations became a priority and we tried new things.
For example, we introduced virtual lunches with the presidents of our county and regional federations of agriculture during the pandemic as a way to keep members across Ontario engaged and connected when face-to-face interactions were impossible. It was and continues to be a great opportunity to have conversations with our federations around the province, understand local challenges, share or develop resources if there was a need and ensure ongoing member engagement.
Although it's not the only way we like to communicate, it's reflective of our new reality. I've enjoyed these virtual meetings, which have become a successful initiative for the OFA, and hope to see this tradition continue.
I know I'm leaving the organization in good hands. The board and the staff are a strong team who are dedicated to our industry and our members and regardless of the issue at hand, our way forward will include conversations that are familiar and ones that are new in support of OFA's overall mission of ensuring Farms and Food Forever.
I'm very proud of the work we've done together, of the trust people have placed in me and of being chosen by my peers to lead this organization. It's been an honour to serve as president of the Ontario Federation of Agriculture.
For more information, contact:
Tyler Brooks
Director of Communications and Stakeholder Relations
Ontario Federation of Agriculture
519-821-8883 ext. 218
tyler.brooks@ofa.on.ca