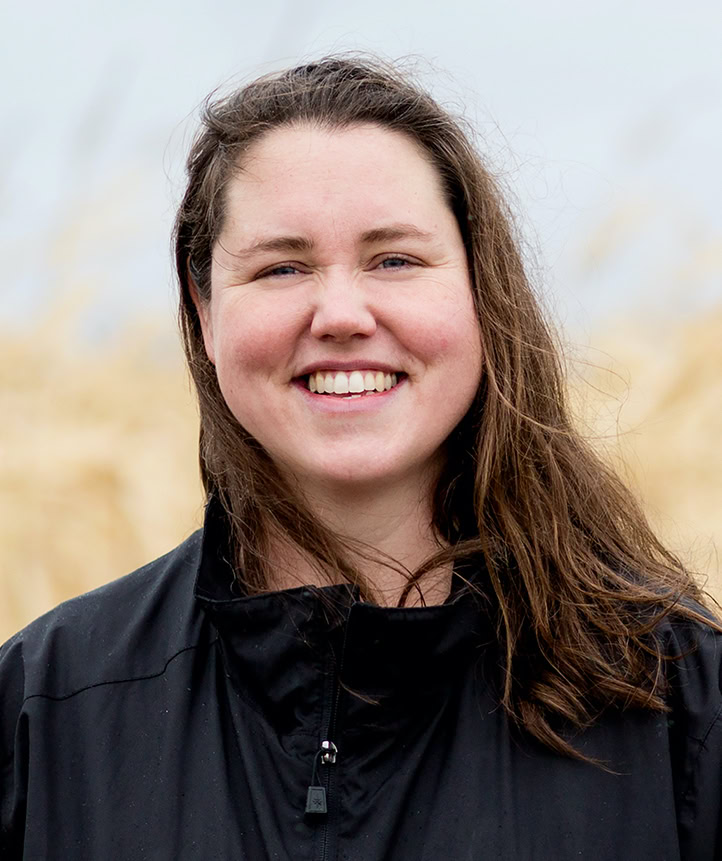 By Jenn Doelman, Director, Ontario Federation of Agriculture
In Ontario, our farmers use many strategies to support the growth of our crops while being environmentally conscious. Pesticides are a vital tool that can be used to safely manage pests that can be harmful to the health and quality of a farmer's crop. These products are strategically used to minimize risk to beneficial species and allows for a biodiverse and robust ecological system that functions more efficiently to provide Canadians with a sustainable and secure food system.
The Ontario Federation of Agriculture (OFA) supports our members in utilizing pesticides to ensure the growth, sustainability and health of our fields. Although there are many benefits that come with using pesticides on our crops, this tool is often seen in a negative light due to misinformation about the process and regulations surrounding it's use.
We believe a level of public trust must exist among Canadian consumers and farmers. Therefore, it is important to address inquiries and circumstances of misinformation surrounding the use of pesticides as well as a misunderstanding of the complexity of sustainable food systems.
Pesticides are highly regulated in Canada to ensure human health and the environment remain protected. Apart from other countries, Canada has extremely high standards and regulations that must be met in order to safely use pesticides.
The Pest Management Regulatory Agency (PMRA) of Health Canada reviews, evaluates and registers pesticides for safe use in Canada. An evaluation of scientific data is conducted and PMRA ensures that products meet current human and environment health and safety standards in Canada. The Ministry of the Environment, Conservation and Parks (MECP) administers Ontario's Pesticides Act, which provides the province's framework for regulating the sale, use, transportation, storage and disposal of pesticides.
After approval, pesticide products are registered and designated into one of four classes: A (manufacturing), B (restricted), C (commercial), or D (domestic). Once a pesticide is federally registered, it is automatically classified in Ontario according to its federal class designation. Ontario regulates pesticides by requiring appropriate education, licensing and/or permit requirements on their use. Farmers must be certified under the Grower Pesticide Safety Course to buy and use Class B and C pesticides on their farms. This also includes any other individuals that handle pesticides through their job. The class of pesticide determines the sale and use requirements, in addition to the restrictions placed on its use.
While pesticides have existed for many years, new technological advancements are constantly being made in response to the evolving climate and environmental circumstances. New products are often introduced to the market and application tools have evolved to improve efficiency and accuracy of pesticide application. Pesticides are extremely costly for farmers and therefore, many are very stringent about the amount used and only use when it is necessary. Invasive species, which often have no natural enemies, are often a primary target for pesticide applications. Natural factors can be very hard on crops and farmers must rely on tools to ensure they yield a healthy and profitable crop.
Currently, there are two main types of bulk pesticide applications. These include ground sprayer and aerial. In Ontario, aerial spraying is highly regulated. Commercial applicants must be licensed and insured and must operate in accordance with provincial and federal regulations regarding aerial applications and pesticide products. Only pesticide products registered for aerial application can be used on fields and must be applied according to the directions on the pesticide label. Label conditions exist for aerial spraying to mitigate any risks to human and environmental health, including weather and wind conditions, water volume, application rate, droplet size, equipment specifications, and height above crops.
Agricultural aerial spraying holds many benefits in comparison to ground spraying and can be performed via plane or helicopter. Helicopters are smaller, more maneuverable and provide excellent coverage in small or irregularly shaped fields. Unlike a ground sprayer, aerial application is not affected by wet soil conditions and provides fast application to large areas. Soil is also less likely to become damaged by compaction, there are no production losses due to crop trampling and there is no disease spread between fields.
OFA continues to ensure that consumers remain aware of the safety steps our sector is taking to ensure our food supply chain remains strong, healthy and sustainable for all of Ontario. The use of pesticides allows for crop growth that translates to fresh local products on the shelves. We will continue to educate and inform the public on the extensive precautions our farmers take each day to ensure the health and safety of our province's food supply.
For more information, contact:
Tyler Brooks
Director of Communications and Stakeholder Relations
Ontario Federation of Agriculture
519-821-8883 ext. 218
tyler.brooks@ofa.on.ca