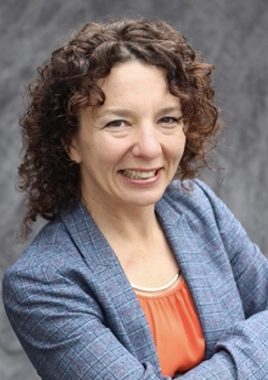 By Cathy Lennon, General Manager, Ontario Federation of Agriculture
With Farm Business Registration (FBR) season in full swing, farmers across Ontario are faced with the important decision of where to allocate their hard-earned membership dollars. When selecting your general farm organization, we recognize the needs of your business, your community and the future of the industry should be taken into consideration. The Ontario Federation of Agriculture (OFA) is committed to being an industry leader for our 38,000 farm business members and their rural communities through relationship building, advocacy and influence.
OFA is committed to being a strong leader in bringing the issues and policies affecting the agri-food sector and our rural communities to the attention of government and industry stakeholders. We also recognize the importance of collaboration when bringing issues and priorities to the table. Recently, we have worked collectively on issues such as mental health, land use planning, labour, environmental sustainability, rural infrastructure, energy and food security.
Consistently working with federal, provincial and municipal policymakers, industry stakeholders, commodity organizations and associations with a vested interest in the industry has been vital in keeping the agri-food sector strong and resilient. These relationships have allowed us to work collectively to amplify our industry's voices and work together to ensure the next generation of farmers has a profitable and prosperous future.
Through our advocacy efforts and policy discussions, we have been able to develop and maintain strong relationships with decision-makers at all three levels of government. The value of these conversations can be measured by the significant investments the industry has received over the last two years. The farming community has benefited from many funding announcements related to broadband infrastructure and natural gas expansion across rural, remote and northern Ontario. We've seen wins for the industry with investments in the meat and poultry processing sector, emergency drought relief and mental health with the launch of the Farmer Wellness Initiative, which is funded by the provincial and federal governments.
Collectively, OFA's executive, board members and staff are involved in more than 70 committees, boards, councils and working groups to improve the sustainability and profitability of our sector by helping to shape policy and regulations. These opportunities allow us to bring key messages to the forefront to ensure the viability and sustainability of the agri-food sector and Ontario's food value chain.
We're helping to tackle chronic labour issues by partnering with AgCareers.com and the University of Guelph Ridgetown Campus Business Development Centre (BDC) through the Feeding Your Future initiative. This program is providing farmers with access to tools and resources to help find, train and retain agricultural workers.
To address rising concerns surrounding farmland preservation and domestic food production as a result of urban sprawl, OFA created the Home Grown campaign at homegrown.ofa.on.ca. As a consumer awareness initiative, it has been an opportunity to connect and educate Ontarians about the critical need to protect our natural resources for the sake of preserving Ontario's supply chain. The message is resonating with the public audience – as a result we've received more than 20,000 signatures on OFA-led petition urging the government to take action to protect farmland.
Additionally, we've collaborated with Farm & Food Care Ontario to launch Source Local, a pilot project aimed at connecting over shared values to inspire public support for food, farms and farmers across Ontario.
We acknowledge our work on behalf of agriculture and rural communities wouldn't be possible without the important contributions and support of our membership, including the 51 county and regional federations across the province. We sincerely appreciate the trust and loyalty of our members that instill confidence in us year after year by choosing OFA as their farm organization. Your constant input and feedback on issues, activities and policies is vital to the strength and influence of our grassroots organization. Through this support, we are putting your concerns into action and work to ensure farms and rural communities have the tools and resources necessary to be successful.
We look forward to working together to grow the agri-food industry and achieve our priorities. To renew your farm business registration online, visit www.agricorp.com.
For more information, contact:
Tyler Brooks
Director of Communications and Stakeholder Relations
Ontario Federation of Agriculture
519-821-8883 ext. 218
tyler.brooks@ofa.on.ca